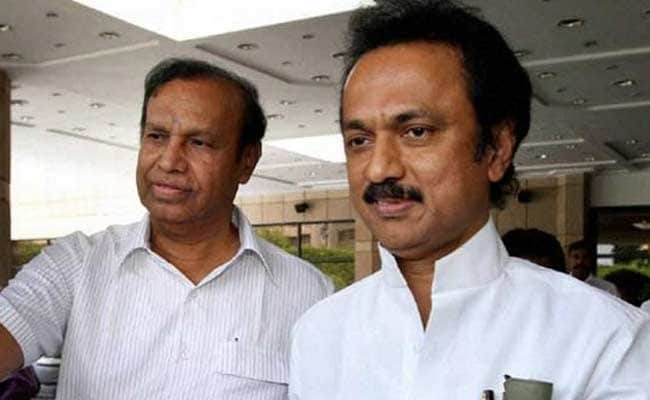 Chennai:
The health of DMK chief M Karunanidhi, who has been out of public life for the last six months, was stable with doctors monitoring him continuously, his son and party Working President MK Stalin said today.
"Kalaignar (Karunanidhi) will meet everybody if doctors give permission," Mr Stalin said when asked if the nonagenarian leader will participate in his birthday celebrations next month.
Mr Karunanidhi, who will be celebrating his 94th birthday on June 3, has been facing health issues since October last and has not participated in public functions.
During October last year, Mr Karunanidhi was diagnosed with allergy caused by a medicine he had used and was then advised rest.
He was discharged from a private hospital on December 23 after a week-long treatment for breathing difficulty caused by throat and lung infections and since then has been recuperating at his home here.
During hospitalisation, the party patriarch had undergone tracheostomy to optimise breathing.
The DMK General Council meet originally scheduled for December 20 last year, had to be cancelled in view of Mr Karunanidhi's hospitalisation.
However, the council meet held in January this year named Mr Stalin, long considered the political heir of Mr Karunandhi, as the Working President, a new party post.