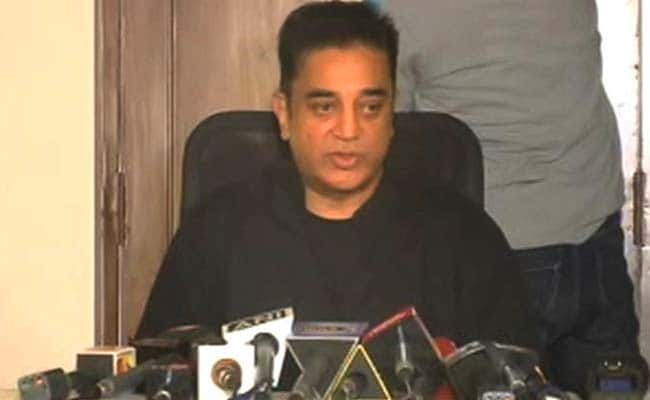 Chennai:
Actor Kamal Haasan has mocked the merger of Tamil Nadu's ruling AIADMK with a sardonic tweet, accusing the party's leaders of "fooling the people."
"Gandhi cap, Saffron cap, Kashmir cap, now a clown cap on the head of Tamilians. Enough? Or do you want more?" said the actor in his tweet in Tamil, accusing the AIADMK of a "drama of splitting and now uniting." The actor has been sharply critical of Chief Minister E Palaniswami's government, which he has alleged has done little to curb crime and corruption in the state.
Just days ago,
in an Independence Day message, the actor had asked why there were no demands for the resignation of the Chief Minister
despite accusations of corruption in his government.
Last month he had said that everyone has to face corruption in Tamil Nadu; when a minister threatened to sue him for what he called "misleading comments," the actor had asked his fans to flood the state's ministers with emails, exposing their experiences of corruption, and dared the government to arrest everyone.
His political comments, run-ins with the AIADMK and
his presence at an event hosted by chief opposition party DMK
have led to speculation that the 62-year-old could be weighing a political career and could be looking at joining the DMK.
But in recent tweets, Kamal Haasan has also tried to signal that he has no favourites among political parties. He said recently that parties like the AIADMK and DMK are "tools to help" achieve his objective of a better Tamil Nadu. "If those tools are blunt, find others," he tweeted.