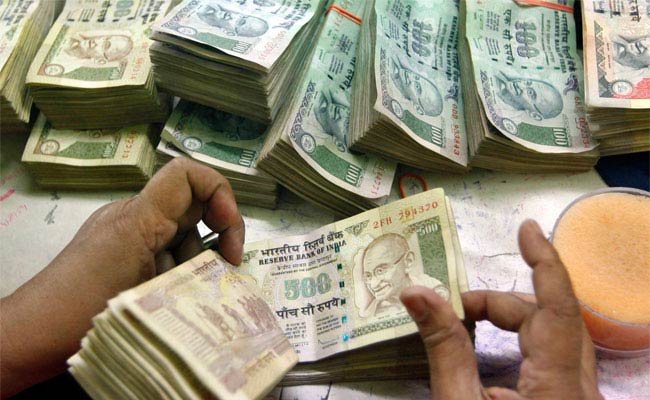 New Delhi:
The total seizure of cash in poll-bound Tamil Nadu has gone over Rs. 100 crore even as the total such interdictions have been pegged at more than Rs. 161 crore in the five states, as per a latest EC data.
However, the data clarifies, that out of the total Rs. 100.71 crore seized in Tamil Nadu, Rs. 45.65 crore was released after verification, as it was "not linked" to any political party or candidate trying their luck at the hustings.
Senior Income Tax department and Election Commission (EC) officials said this is one the highest figures of cash interdiction in any poll going state in the recent times.
"Speaking about figures of seizure in Tamil Nadu, which is one of the highest. But effectively the seizures in the statestand some where around RS 54 crore," they said.
In the same stead, as per data updated till yesterday, a total of Rs. 23.15 crore has been seized in Kerala, out of which Rs. 1.43 crore has been released while in poll-bound Puducherry, out of the total seizure of Rs. 4.73 crore, Rs. 4.3 crore has been released.
Similar seizures in West Bengal and Assam, where polls have ended, stand at Rs. 20.75 crore (Rs. 4.67 crore released) and Rs. 12.33 crore (Rs. 5.42 crore released) respectively.
"The total progressive figure for cash seizures in states, as of yesterday, stands at Rs. 161.67 crore. The seized cash, in some cases, is being released after ascertaining the bona fide and legitimate purpose of the funds and post verification that it does not have links to a political party or candidate," a senior official said.
Tamil Nadu, Kerala and Puducherry will go to polls in a single phase on May 16.
Keeping in view the abuse of money power in Tamil Nadu, the EC had last month also issued some special instructions to be followed by observers and members of the surveillance teams deployed in the state.
The Commission had sought "stepped-up vigil" across Tamil Nadu to detect and intercept cash and other inducements being used to lure voters and ensure that a level-playing field is maintained.
The counting of votes in all the five states is slated for May 19.
The Model Code of Conduct came into force on March 4 after the Commission had announced the schedule for the Assembly polls.