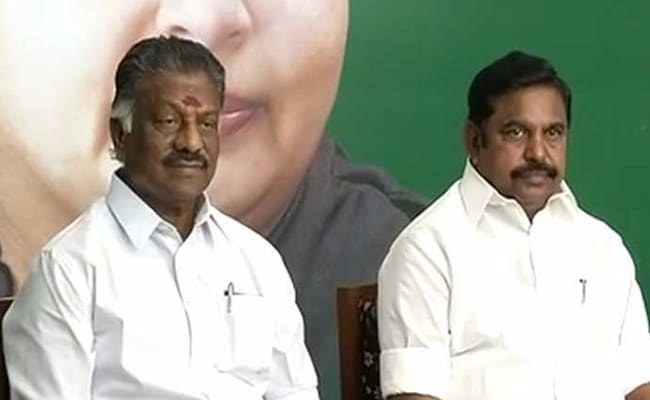 Chennai:
Continuing with the crackdown on dissidents in the wake of its RK Nagar by-election defeat, the ruling AIADMK in Tamil Nadu today removed its Coimbatore Lok Sabha MP from a key party post, while expelling more than 150 office bearers there and in Kancheepuram district.
AIADMK coordinator O Panneerselvam and co-coordinator E Palaniswami said in a joint statement that AP Nagarajan was being "relieved" as the presidium chairman of the party's Coimbatore urban unit.
They also expelled 155 office-bearers of the party, including 137 from the party's Kancheepuram West and its sub-units. Eighteen of them belonging to Coimbatore Urban were also shown the door.
Mr Palaniswami and Mr Panneerselvam, who merged the factions led by them in August 2017, had last month warned of action against those who go against the party line, following its loss in the December 21 RK Nagar assembly by-election which was won by sidelined party leader TTV Dhinakaran.
They had earlier too expelled a number of functionaries, while stripping some of the key aides of Mr Dhinakaran of party posts.
The members were being expelled from AIADMK as they went against party principles and "brought disrepute" to it, Mr Panneerselvam and Mr Palaniswami said in the statement.
They asked their party workers not to have any truck with those expelled.
Yesterday, the two leaders had sacked as many as 117 office-bearers of Sivaganga district.