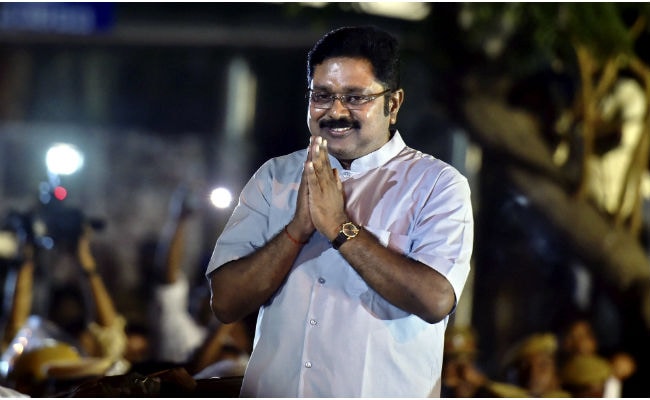 Mannargudi:
Sidelined AIADMK leader T T V Dhinakaran today said cases filed against him will not have any impact on his political career.
Mr Dhinakaran, who took oath as a member of the state assembly on December 29, said he would thank voters in the R K Nagar constituency, from where he was elected, on Wednesday.
Cases pending against him include a Foreign Exchange Regulations Act (FERA) case.
Mr Dhinakaran, who contested the December 21 bypoll as an independent, defeated AIADMK's E Madhusudhanan by over 40,000 votes, dealing a blow to the ruling camp headed by Chief Minister K Palaniswami.
The by-election was held to fill the vacancy caused by death of then sitting member Jayalalithaa on December 5, 2016.
(This story has not been edited by NDTV staff and is auto-generated from a syndicated feed.)