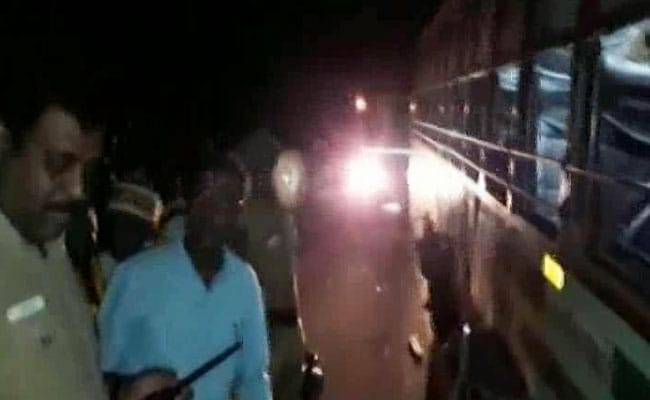 Highlights
A bus carrying 60 people collided with a truck in the Thanjavur district
10 people were killed and at least 23 were injured in the crash
The families of the victims will be given Rs 1 lakh each in compensation
Chennai:
Ten people were killed and at least 23 were injured when a bus collided with a truck carrying steel rods on an overbridge in Tamil Nadu's Thanjavur district on Friday. Police said the steel rods pierced some of the bus passengers.
The state-run passenger bus, going from Tiruppur to Kumbakonam, was carrying some 60 people. The bus collided with the truck on an overbridge at Vallam town in the district, police said.
Apart from eight passengers, the drivers of the two vehicles also died on the spot, police said. All the injured people have been admitted to Thanjavur Medical College Hospital.
Police said they are trying to find out the cause of the accident, adding speeding could not be ruled out. The Tamil Nadu State Transport Corporation bus could have been trying to overtake the steel-rod laden truck when it lost control, a police officer said.
District Collector A Annadurai and Superintendent of Police J Mahesh went to the accident site.
The families of the 10 people killed in the accident will be given Rs 1 lakh each, according to the office of Tamil Nadu Chief Minister Edappadi Palaniswami. The state government has also announced Rs 50,000 each for those injured in the accident.