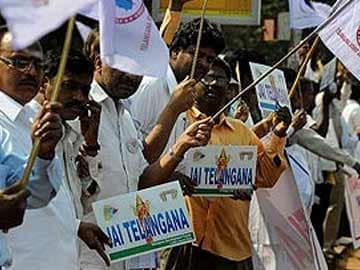 Hyderabad:
The Telangana Bill was presented in the Andhra Pradesh Assembly amid sloganeering and protests this morning.
Outside the Assembly too, tempers ran high as legislators from the Telugu Desam Party and YSR Congress tore and burnt copies of the Bill. Telangana MLAs said it was an insult to them.
MLAs from the Telangana region want the Bill to be discussed right away and sent back to the President for further processing. Those from the Seemandhra region - as Coastal Andhra and Rayalaseema together are known - have wanted the Bill tabled and discussed only in January.
The draft Andhra Pradesh Reorganisation Bill-2013 seeks to create Telangana, India's 29th state, by splitting Andhra Pradesh. It has been sent to the Andhra Pradesh Assembly not for a vote but to gather views on it and is returnable to the President by January 23.
Politicians from Telangana want the process hastened by sending the Bill back immediately so that the Central government have a shot at passing it in the ongoing Winter Session of Parliament which ends this Friday.
The MLAs from Seemandhra, who oppose the bifurcation of the state, want to delay the process to ensure that Parliament is unable to take up the Bill before general elections due by May.
They point out that since there can be no voting on the draft Bill sent by the President, those opposed to it would like a separate resolution to be taken up and voted upon to highlight the numerical strength of those who want the state to remain united.
There are 119 MLAs from Telangana and 175 from Seemandhra in the Andhra Pradesh assembly.
Any vote against Telangana on the floor of the House will be an embarrassment to both the President and the Congress-led UPA government. The Union Cabinet had cleared the Bill on December 5, and the Centre has promised to bring it before Parliament in this winter session.
The Assembly's winter session may be extended or a special session could be called on the Telangana issue.