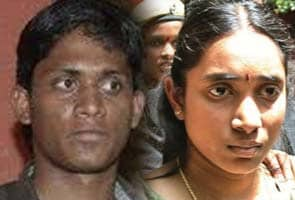 Chennai:
A team of doctors from the All India Institute of Medical Sciences or AIIMS today conducted the second autopsy on the body of Ilavarasan, a Dalit man, who was found dead on July 4 near a railway track in Dharmapuri in western Tamil Nadu.
The report will be submitted to the Madras High Court, which ordered the second autopsy after medical experts who examined Ilavarasan's body gave conflicting opinions on whether there was need for further clinical or surgical examination.
Ilavarasan was found dead just a day after his wife Divya Nagaraj, from the upper caste community of Vanniyars, refused to return to him.
Ilavarasan and Divya had eloped and married in August last year. Weeks after they eloped, Divya's father committed suicide which triggered riots against Dalits in and around their village.
Around 250 Dalit homes were allegedly torched by the Vanniyars.
Divya appeared before the court last week and said she doesn't want to return to her husband citing continuing animosity between the two communities and haunting memories of her late father. The following day, her husband was found dead near a railway track.
His parents alleged murder and pointed fingers at the dominant Vanniyar community and the PMK that backs it.
They demanded a second autopsy in the presence of their doctor after the first post-mortem report claimed the youth died of a head injury.
Talking to reporters, Ilavarasan's father Elangovan said, "We hope the truth will come out after this autopsy. The funeral will take place after the arrival of Ilavarasan's brother."