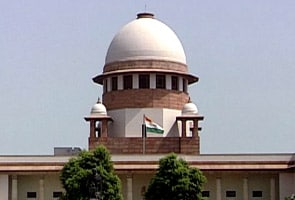 New Delhi:
The Supreme Court today upheld the Karnataka High Court's decision to quash the appointment of Justice K Chandrashekharaiah as state's Upa Lokayukta (deputy ombudsman). The High Court had quashed the appointment in April last year, holding it unconstitutional.
The High Court had said that Justice Chandrashekharaiah was appointed without him being recommended by the chief justice. The bench of Justices N Kumar and H S Kenpanna quashed the appointment saying a faulty consultative process was adopted by the then chief minister Sadananda Gowda.
Both Justice K Chandrashekharaiah and the state government had appealed against the order.
The Supreme Court today accepted Karnataka's view and maintained that the Chief Minister should have primacy on the appointment. It also said that there is nothing adverse against Justice Chandrashekharaiah.
Since Justice Santosh Hegde's term ended in 2011, the post of Lokayukta has been lying vacant.