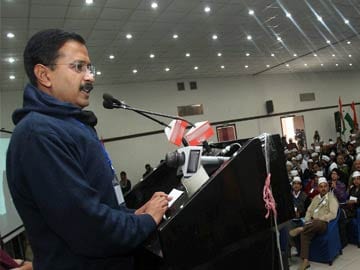 Chennai:
Scores of Congress activists today staged a protest against Delhi Chief Minister and Aam Aadmi Party leader Arvind Kejriwal in many parts of Tamil Nadu for releasing a list of corrupt leaders, calling it an attempt for "cheap publicity."
In Chennai, the activists protested in front of the AAP state office in Kilpauk and burnt the effigy of Kejriwal, police said.
Slogans were raised against the Delhi Chief Minister in Tiruchirapalli and Coimbatore where they also burnt the effigy of Kejriwal.
Shipping Minister G K Vasan, elected to the Rajya Sabha from Tamil Nadu, whose name is also mentioned in the list of Kejriwal's corrupt leaders, had said that he would face the issue legally, if the Delhi Chief Minister did not take back his claim.
"Kejriwal is behaving as if he is the Mahatma of the country. Since the media is giving him publicity, he is behaving as if he is the Prime Minister. He should realise this would not go for long," Tamil Nadu Congress Committee president B S Gnanadesikan said in a statement.