Chennai:
Highlights
Tamil Nadu minister's aide falls dead at his farm, cops say suicide
Like the minister, aide's properties searched last month by tax officials
Security guard at Jayalalithaa's estate killed, then 2 suspects died
A month after a Tamil Nadu minister was raided in Chennai, and documents showed crores were allegedly paid as bribes for voters, the minister's aide has been found dead.
R Subramaniam, 58, collapsed yesterday when he was visiting his farm in Namakkal, 350 kilometres from Chennai. Police sources said that they are waiting on a post-mortem report to determine how he died, but suspect that he drank poison because of the stress caused by his interrogation by tax officials.
Early last month, raids at Tamil Nadu's Health Minister C Vijaya Basker's Chennai house
revealed 89 crores in cash was paid to voters in exchange for their support
during a crucial election in the constituency of J Jayalalithaa, who died in December while she was Chief Minister. The recovery of crucial documents led to the election being canceled. A video also emerged showing payment of 4000 rupees to voters in a family asking votes for the hat symbol.
The minister and his wife were summoned for interrogation but no arrests have been made so far.
Mr Subramaniam's properties were also searched; he was abroad at the time and returned last week to be questioned by officials.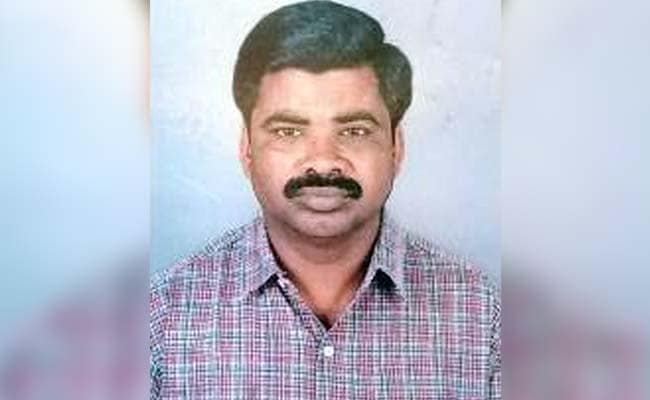 Demanding a curt-monitored probe, DMK Spokesperson Saravanan said "His death definitely raises a lot of questions. Whether this has been done to safeguard the interest of the people who are in the power or whether it is done to conceal misdeeds."
Ms Jayalalithaa's death after a lengthy hospitalization resulted in her party, the AIADMK, lowering into infighting. It is now
broken into factions
headed by former Chief Minister O Panneerselvam and E Palaniswamy, who replaced him as head of the government.
The administration in Tamil Nadu is currently engulfed by multiple corruption scandals.
This week, tax officials told NDTV that mining baron
J Sekhar Reddy paid ministers and bureaucrats nearly 400 crores as bribes
. In December, a search of Mr Reddy's properties threw up 140 crores in cash, including a substantial amount of the then new Rs 2,000 notes introduced after Prime Minister Narendra Modi's sudden ban on high-denomination notes. Mr Reddy has been charged with money-laundering and other financial crimes.
Just days ago,
a security guard at Ms Jayalalithaa's vacation home in the hill station of Kodanad was killed
. The police said that the gang involved in hacking the guard to death was trying to get documents, but did not elaborate on the nature of the papers. The same night, one alleged member of the gang was killed and another injured in separate road accidents.
The AIADMK has ruled out a probe. Textile Minister OS Manian said, "If we've to probe all deaths then we will have to only import judges from foreign countries. If doctors raise doubts then police will act according to law."
Follow NDTV for latest election news and live coverage of assembly elections 2019 in Maharashtra and Haryana.
Subscribe to our YouTube channel, like us on Facebook or follow us on Twitter and Instagram for latest news and live news updates.