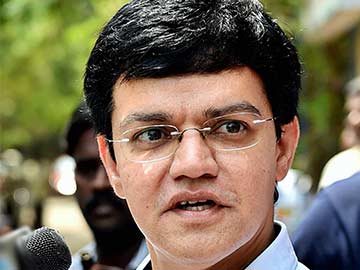 Chennai:
The CBI today questioned Kalaignar TV MD Sharad Kumar and former CEO of Sun Pictures Hansraj Saxena in connection with an 'illegal telephone exchange' case against former Telecom Minister Dayanidhi Maran.
Investigators have alleged that when Mr Maran was Telecom Minister, he used 300 government-owned phone lines for Sun TV, the media network owned by his brother, Kalanidhi, in Tamil Nadu. Both Mr Kumar and Mr Saxena have held senior positions with Sun TV in the past.
A case filed against him says hundreds of high-speed telephone lines allotted to his residence were actually routed to the offices of Sun TV through underground cables.
"I can't say anything. They called me or clarification. I have given my statement," Mr Kumar said.
Mr Saxena, who was the COO of Sun Pictures, told NDTV that he and Mr Kumar were questioned separately. "They told me that I will be called again for questioning. I was VP Programming I had nothing to do with the uplinking. They should ask the technical department about this," he said.
The CBI began its enquiry in 2011, nearly four years after receiving complaints that a 'virtual' telephone exchange had been configured at Mr Maran's house for illicit use by Sun TV.