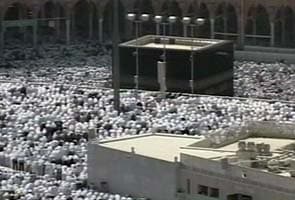 Madurai:
The Haj Committee of India would distribute SIM cards of Saudi Telecom company free of cost to Haj pilgrims, Aboobucker,Vice-Chairman of the Haj Committee of India, Ministry of External Affairs, Government of India, has said.
The SIM cards would be distributed with the help of the Saudi Arabia government and it will carry contact numbers of all the members of Haj Committee of India and also official numbers in Mecca besides emergency services and hospitals that would help the pilgrims in need, he said yesterday.
The SIM cards would be distributed only for pilgrims who proceed for Haj through the government and it would not be distributed to Muslims coming through private agents, he said.
In Tamil Nadu, the committee would distribute 3,315 SIM cards to Muslims who were selected for Haj pilgrimage.