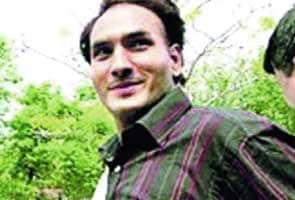 Thiruvananthapuram:
Delhi's infamous "Bunty Chor", who committed over 500 burglaries across the country, has struck in Kerala, police said on Wednesday.
Devinder Singh, alias Bunty Chor, reportedly broke into a high security home with latest electronic surveillance devices in the early hours of January 21 and drove off with a brand new SUV worth Rs.28 lakh, a laptop and two mobile phones.
The house belongs to Venugopalan Nair, a businessman in the UAE.
The house had several closed circuit cameras (CCTV), a security alarm and windows with bullet-proof glasses.
Mr Nair had switched off the alarm close to midnight before he, his wife and two children went to sleep. When they woke up, the SUV was gone, a bullet-proof glass had been removed and some CCTVs were broken.
However, some cameras had recorded a well-dressed man in the house at night. After his picture was flashed on TV channels, a manager of a hotel identified him as a man who had stayed in the hotel for two days.
The man was identified as Devinder Singh, alias Bunty Chor.
Media reports said that Bunty was planning to rob the Sree Padmanabhaswamy temple, which hit headlines after a treasure estimated to be valued at over Rs.1 lakh crore was found in it.
"It appears he was helped by some locals. Kerala Police are on his trail," state Home Minister Thiruvanchoor Radhakrishnan told IANS.
A Bollywood movie, "Oye Lucky, Lucky Oye" starring Abhay Deol, was made in 2008 on Bunty Chor's life.
After serving a prison sentence, "Bunty Chor" was a contestant in "Bigg Boss Season 4" aired on TV channel Colors in 2010. It was not clear whether he stole anything from the Bigg Boss House.