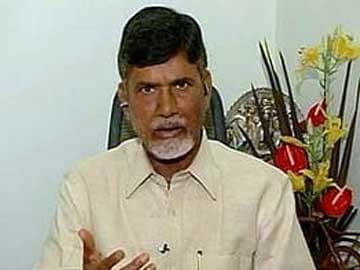 Hyderabad:
The Andhra Pradesh government plans to develop 14 ports and three international airports.
While the construction of Kakinada, Krishnapatnam, Gangavaram and Kakinada SEZ ports is underway, the government has sought a report within six weeks on development of 10 other ports, said an official statement.
The decision followed a high-level meeting chaired by Chief Minister N. Chandrababu Naidu to review trade and investment opportunities in Andhra Pradesh.
The government said that there is a huge potential for trade and allied activities by developing ports.
Mr Naidu said the state's development was linked with ports and hence the government was focusing on the sector. He directed officials to submit a review on ports on weekly basis.
The state government will study the Tamil Nadu and Gujarat Naval Acts and introduce a Naval Act for the state.
The government plans to develop Vijayawada, Visakahapatnam and Tirupati airports as international airports. It would also develop mini airports in each district.
The government is also preparing an action plan for supply of cooking gas to all households through pipelines in five years. Kakinada town will get the gas supply in two years.
It plans to lay gas pipeline connecting Kakinada, Srikakulam and Tirupati towns.