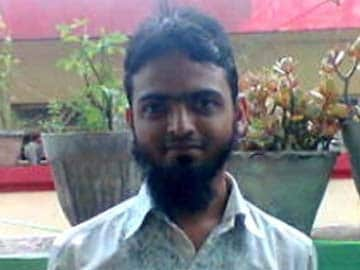 Pune:
Anil Shirole, the newly-elected BJP MP from Pune, stirred controversy on Thursday when asked to comment on the murder of an IT professional in the city amid tension over the derogatory depiction of Maratha king Shivaji and Shiv Sena founder Bal Thackeray in pictures shared on Facebook.
"The people of Pune want peace. What was posted on Facebook was sad. It was bound to have some repercussions," Mr Shirole told reporters. But he also said about the murder, "This was not right."
The MP later said he had been quoted out of context. "In an informal talk, I strongly condemned the damage caused to public property and inconvenience caused to public. I had never justified attack i.e murderous assault on Mohsin Sadiq Shaikh. I believe that there is no place in civilized society in committing crime. It appears that I have been wrongly understood and quoted that I have justified the murderous assault," he said and added, "So far as the issue of repercussions was related to damage caused to the public property and I state that these repercussions may happen however this also cannot be justified."
24-year-old Mohsin Sadiq Shaikh was attacked on Sunday evening when he was returning home with a friend after dinner, the police said. 17 people associated with the Hindu Rashtra Sena, a radical outfit in Maharashtra, have been arrested in connection with the case and charged with murder.
The police suspect the attack on Shaikh, who is from Solapur in the state, was related to tension in the city over the derogatory depiction of Maratha king Shivaji and Shiv Sena founder Bal Thackeray in pictures shared on Facebook and Whatsapp.
Shaikh's brother Mobin Shaikh alleged that his brother was attacked by a large group of men who brutally beat him to the ground with rods and hockey sticks and kept attacking him even as he lay wounded. He also alleged that his friend was not attacked because "he had no beard."
"We have arrested 17 people and charged them with murder. 180 more people have also been arrested," Pune Commissioner of Police Satish Mathur told reporters.
Pune is now calm and the police described the situation as normal. Over the last two days, nearly 200 public buses and private vehicles were damaged.
The Maharashtra government has promised to take strong punitive measures. "The person who was murdered is innocent. Police are investigating who is spreading these posts on social media and strong action will be taken," said Maharashtra Home Minister RR Patil.
The Congress, which rules Maharashtra, has said they "strongly condemn" the young man's killing.