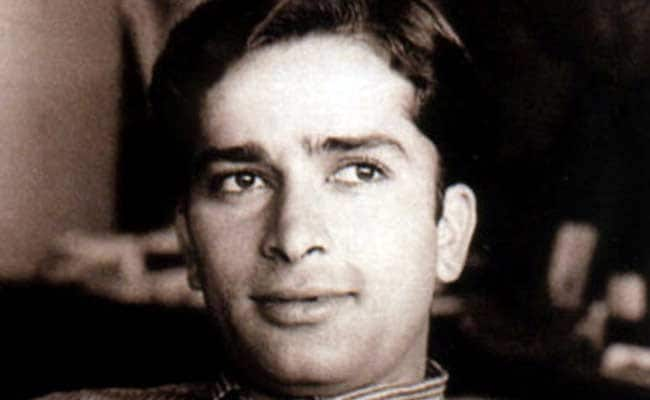 New Delhi:
The Dada Saheb Phalke Award for Shashi Kapoor is not just well deserved but long overdue. The veteran actor-producer has been keeping a low profile of late, mainly due to health-related issues, but his contribution to the film industry is immense and durable. Now 77, Mr Kapoor has appeared in 160 movies during his career, his peak as an actor being during the 70s and 80s.

Born into Bollywood's first family, the legendary Kapoor clan, he along with his elder siblings, Raj and Shammi Kapoor, dominated Indian cinema for almost three decades. With his family background, acting was always going to be his destiny. His first acting role was when he was four, performing in plays directed by his father Prithviraj Kapoor, while travelling with Prithvi Theatres. He started appearing in commercial films including Sangram (1950), Dana Paani (1953) under the name of Shashiraj. As a child artist, he was seen in films like Aag (1948) and Awaara (1951), playing the younger version of the characters played by his older brother Raj.

He made his debut as a leading man in the 1961 film Dharmputra, directed by Yash Chopra based on a novel of the same name by Acharya Chatursen. It was the first Hindi film to depict the partition and Hindu fundamentalism. Produced by B.R.Chopra, the film dealt with issues of issue of religious bigotry, fanaticism and communalism, and his co-star was Mala Sinha. It was a path breaking film and make Shashi an instant star. From then on, there was no looking back as he went on to feature in 61 films as the lead hero and another 55 multi star-cast films. Till the mid-80s, he was one of Bollywood's handsomest and most popular stars. He made his name in films like 'Jab Jab Phool Khile (1965)', Kabhi Kabhi (1976) and 'Deewar (1979). He went on to act in a number of English-language films, most notably for Merchant-Ivory Productions; they included The Householder, Shakespeare Wallah and Heat and Dust opposite his wife Jennifer Kendall, becoming one of the first Indian actors to go international.

He met Jennifer, an English actress, in Calcutta in 1956 while both were working for their respective theatre groups. Kapoor was both assistant stage manager as well as an actor for his father's theatre group, Prithvi while Jennifer's father, Geoffrey Kendall, ran a Shakespearean group. Jennifer was Geoffrey's daughter and they were both performing in Calcutta. They fell in love and got married in July 1958.

He had a number of successful screen pairings with stars like Nanda, Rakhee, Sharmila Tagore, Zeenat Aman and Hema Malini. The critically-acclaimed New Delhi Times (1985) earned him a National Film Award for Best Actor; It was directed by Romesh Sharma and written by Gulzar and starred Shashi Kapoor, Sharmila Tagore and Om Puri. He played a newspaper editor who exposes the nexus between politicians and the media.


In 1975, he set up his production house, Film Walas, which produced critically-acclaimed films such as Junoon (1978), Kalyug (1981), 36 Chowringhee Lane (1981) and Utsav (1984). He won the National Film Award for Best Feature Film in Hindi (as a Producer) for Junoon in 1979. In 1991, he produced and directed Ajooba, which featured his frequent co-star Amitabh Bachchan and had nephew Rishi Kapoor in the lead. He retired from the film industry by late 1990s and has not appeared in any film since.
He has a daughter, Sanjana who runs Prithvi Theatre, which he and Jennifer set up in 1978. Jennifer died in 1984. They have two sons, Kunal and Karan who dabbled in acting but their European looks and accented Hindi prevented them from having a successful career. His elder son Kunal is married to director Ramesh Sippy's daughter and he runs a production house for ad films. Karan became a successful model and is now settled in London where he is known as an accomplished photographer.
After his wife's death, Shashi was seen less frequently in public, and in the last few years, is known to be suffering from health problems. He was honored with the Padma Bhushan Award by the government of India in 2011 where he made an appearance in a wheelchair. The news of the award, should bring him back into the public eye, where he belongs.