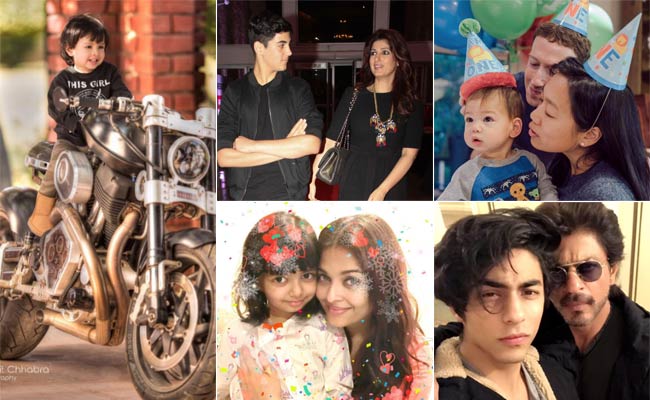 Celebrity parents, better watch out. It looks like your adorable children are stealing the limelight.
Social media is currently flooded with the cutest pictures of celebrity kids. From Ziva Dhoni taking after dad M S Dhoni and becoming a biker girl to Mark Zuckerberg celebrating little Maxima's first birthday, we cannot get over these new pictures. And we're sure you won't either. Take a look.
1. Ziva Dhoni:
Mom Sakshi Dhoni took to Instagram to share this delightful photo of Ziva sitting on a bike. We know Captain Cool Dhoni has a special love of bikes but it's interesting to know his daughter takes after him. What can we expect next? Maybe a picture holding daddy's bat or wicket-keeping gloves?
2. Maxima Chan Zuckerberg:
It seems like only yesterday when Facebook superboss Mark Zuckerberg and his wife Priscilla Chan announced the birth of their tiny bundle of joy. Well, their little girl just turned one and the parents shared this heartwarming picture from celebrations. "And she kissed me on the cheek for the first time yesterday," dad Zuckerberg wrote on Facebook. Aww...
3. Riaan Deshmukh:
Just like Zuckerberg, Riteish Deshmukh too shared his happiness on little Riaan's birthday on Twitter. "You taught me 2 imp lessons: Keep it simple, live the moment," he said in his birthday message.
Happy Birthday my darling Riaan. You taught me 2 imp lessons: Keep it simple, live the moment. Love u 2 the moon & bk pic.twitter.com/vq55lroMH3

- Riteish Deshmukh (@Riteishd) November 25, 2016
4. Aarav Bhatia:
One of the older kids on this list, Aarav recently accompanied mom Twinkle Khanna aka Mrs Funnybones to an award ceremony. No one can deny he looks a lot like a younger Akshay Kumar, right?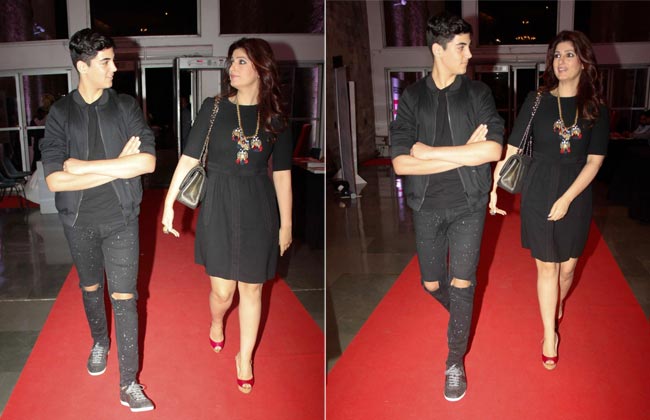 5. Aryan Khan:
And speaking of kids taking exactly after their famous fathers, here's Shah Rukh's son Aryan. SRK recently shared this picture of the two together and we (almost) can't tell who's who.
6. Aaradhya Bachchan:
This list wouldn't be complete without Aishwarya Rai Bachchan and Abhishek Bachchan's little daughter. Aaradhya recently celebrated her fifth birthday and it was quite a grand affair. Here's daddy Bachchan thanking everyone for their wishes with this delightful picture. Please note, the picture was specially decorated by the birthday girl.
7. Kiaan Raj and Samaira Kapoor:
Karisma Kapoor's daughter and son were recently photographed at the latter's taekwondo class. We bet that Kiaan can't wait to invite his cousin (Kareena Kapoor Khan's baby) to his next match. Kareena's baby is reportedly expected to arrive on December 20.