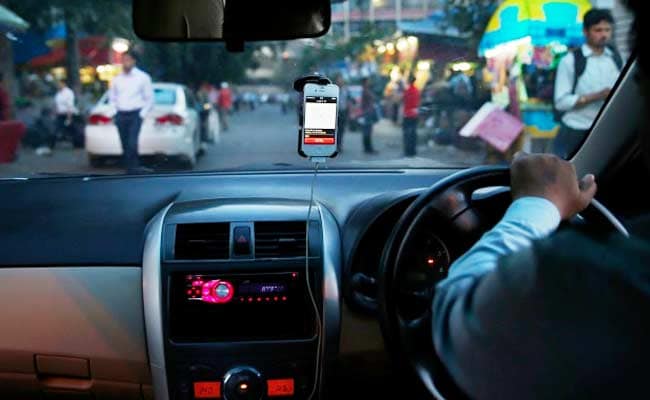 NEW DELHI:
At a time when commuting by cabs is a necessity for many, one woman's harrowing experience with a cab driver has left many on social media shaken up. In Facebook and Twitter posts addressed to Uber, Pune resident
Ambika Sharma Anavkar
details how a cab driver continuously texted her days after she booked a ride for her relatives. Her posts have since prompted the cab company to start an investigation and take action against the driver, barring him from using the app.
In her post, shared on Monday, Ms Anavkar explains how she had booked a cab from the airport for a cousin and her children on May 7. "The driver seemed friendly and asked her (Ms Anavkar's cousin) where was she coming from and tried making small talks (sic), to which she initially replied with politeness and later started ignoring," she writes on Facebook.
About 10 days later, the cab driver, identified as Sanjay, began texting Ms Anavkar on WhatsApp. "When he said he was the driver I thought my cousin left something back in the cab and he is meaning to return it," she says on Facebook. That, however, wasn't the case. Her post is accompanied with the screenshots of her exchange with the cab driver.
"If this is not the beginning of harassment then what is?" she asks on Facebook.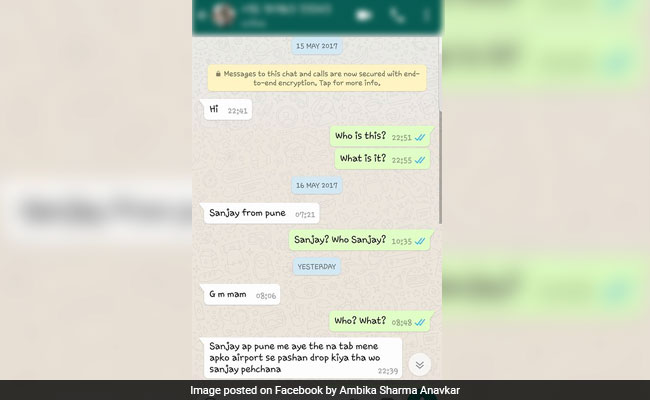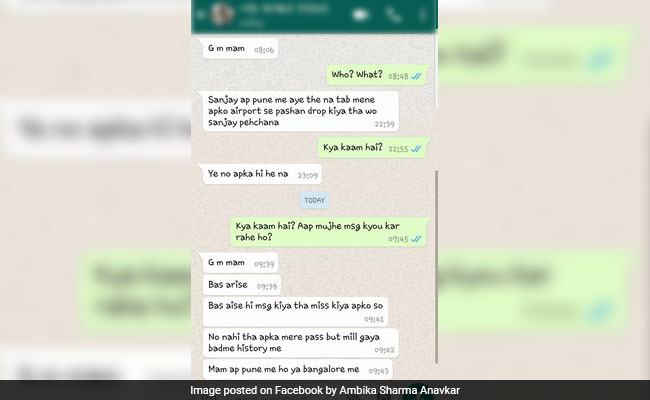 The cab company sprang into action after reading Ms Anavkar's posts and tweets.
@fionadolly Ambika, this is concerning. Please DM us your registered email ID/ mobile number. https://t.co/1WqzzOmdKe

- Uber India Support (@UberINSupport) May 22, 2017
@fionadolly Our team will get in touch with you right away.

- Uber India Support (@UberINSupport) May 22, 2017
Ms Anavkar later shared another screenshot on Facebook, this time of the mail written to her by the Incident Response Team at Uber. According to the message, Uber has suspended the driver until further investigation.

"What's been described has no place on the Uber app. We internally investigated the matter and have been in touch with the rider. The driver has been barred from using the app," an Uber spokesperson told NDTV. Uber suggests its customers use the in-app support option or the SOS feature to receive assistance should they need it.
Meanwhile, several people have commented on Ms Anavkar's posts and tweets, many appreciating her for bringing this incident to the cab company's notice, prompting action against the driver.
"This is scary. I take Uber alone all the time," says a Facebook user. "Great maa'm that u have raised the issue n thanks #Uber for responding it accordingly," says a Twitter user.Click for more
trending news