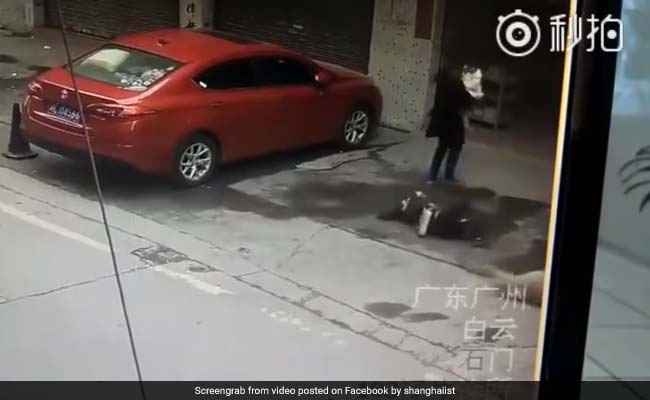 A scary video recorded in China captures the exact moment a woman was left unconscious after a dog fell on her. While the dog escaped after the fall, the woman was left with fractures in three bones of her neck.
According to
Shanghaiist
, the video was captured on a surveillance camera in Baiyun district of China's Guangzhou. The clip shows the woman walking with another woman carrying a baby. Suddenly, as if out of nowhere, the dog came falling down a building and landed straight on the woman's head. She was immediately left unconscious while the dog ran away.
According to reports, the women were headed to a clinic nearby before the incident took place. A doctor came to the woman's rescue and she was later rushed to a hospital. She only regained her consciousness after 12 minutes, reports
Shanghaiist
.
"It's raining cats and dogs isn't just an expression in China," a Facebook user commented on the video. "Well... that is something you don't see every day," said another.Click for more
trending news