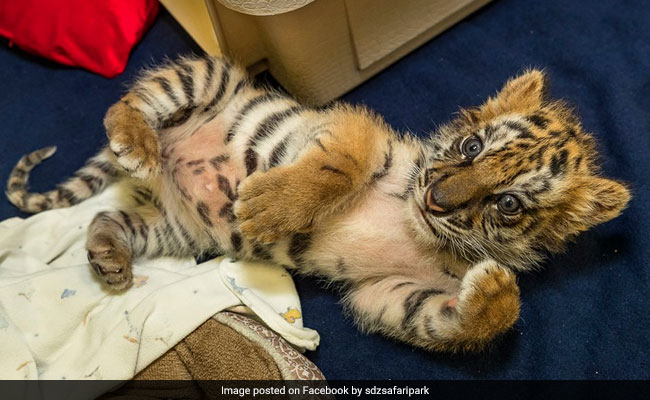 A tiger cub being smuggled into the United States from Mexico was rescued and is now doing well at the San Diego Zoo. According to
reports
, the incident took place on August 23 when Customs and Border Protection officials intercepted and inspected a car at the Otay Mesa port of entry. A search of the vehicle led to the discovery of a small tiger cub lying on the floor.
The man, a US citizen identified as Luis Eudoro Valencia, was arrested. He said he purchased the baby tiger for $300 from someone who was walking a full-sized tiger on a leash in Tijuana, Mexico.
The Bengal tiger cub is now doing well at the San Diego Zoo, which released an adorable video of the cub about four hours ago.
Watch the video below:
The rescue cub is estimated to be about 5 to 6 weeks old, according to the
San Diego Zoo
.
While guests at the zoo will be able to view the tiger cub at the Animal Care Center's nursery window, at various times throughout the day, his video has already been viewed over 1.4 lakh times on Facebook in just four hours.Click for more
trending news