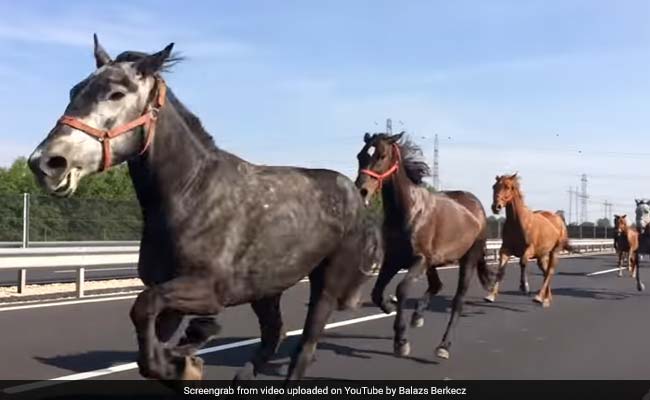 A stunned driver pulled over on the side of a highway in Hungary to film horses galloping past him in a truly bizarre video. At least one other vehicle can be seen in the video pulled over on the side of the otherwise empty highway. The horses are charging down the wrong side of the highway, against traffic, right in the middle of the road. The person filming can be heard laughing towards the end of the 27-second clip.
Balazs Berkecz posted the video to YouTube on May 15 showing at least 10 horses rush past him. Mr Berkecz says he spotted the horses as he was driving on a major highway near Budapest.
According to
EuroNews
, the horses broke loose from a nearby stud farm. They were later rounded up with the help of Hungarian police.
Click for more
trending news