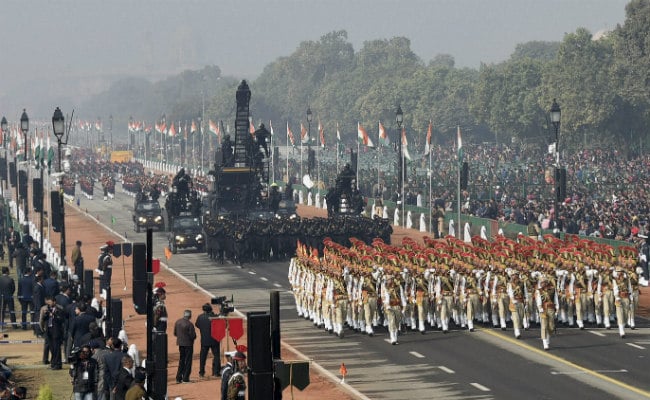 India marks its 69th Republic Day tomorrow - a day of pride and joy for the countrymen. For most of us, the highlight of the day would be watching the grand Republic Day parade in the capital, either from home or the India Gate lawns. In addition to the marching contingents, the tableaux and the performances, the Republic Day parade this year will see an unprecedented 10 Chief Guests from 10 ASEAN (Association of Southeast Asian Nations) countries as India completes 25 years of partnership with the group.
Republic Day marks the day India formally adopted the Constitution as the guiding document and became an independent republic. But are you aware of the history of the day and why it's celebrated on 26th January? How well do you remember those history classes because we have a quiz that will have you reaching for your history books (or Google).
Test your knowledge about India with these 10 easy questions in our Republic Day quiz:
This year, along with the 10 heads of state, the Republic Day parade will also include the ASEAN flag. The Republic Day parade will also showcase the BSF women bikers' contingent, Seema Bhavani, that will showcase 16 types of stunts. Camel contingent, floats of All India Radio and Indian Council of Agricultural Research, Nirbhay Missile and indigenous Airborne Early Warning and Control System 'Netra' will also be key attractions at the parade this year. Many schools across the country hoist the flag and have march past on the day.
The day brings a sense of patriotic fervor among all citizens who wish each other a Happy Republic Day. If you're looking for messages, images and GIFs to share with your friends, family and colleagues on India's Republic Day, click
here
Click for more
trending news