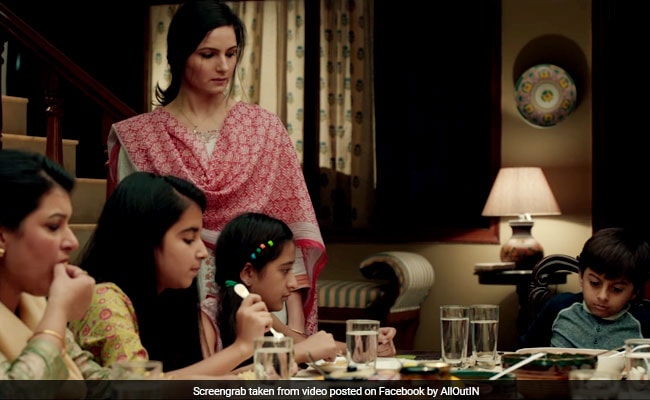 "Mom knows best," it is said. Almost everyone's heard this saying and many would argue that it's a fact. Mothers know how best to raise their children - they'll do it with love, sometimes make up a game to teach a lesson, play good cop or even put on the bad cop hat - all for their children. With this thought in mind, a company that produces mosquito repellents has posted a powerful new advertisement that asks people to show support to mothers who are sometimes tough on their children. Within just a day of being shared, the ad has won major love on Facebook with over 5.2 million views, some 1.6 lakh reactions and more than 1.4 lakh shares.
Almost four-minutes-long, the ad opens to a large family having dinner together. A child can be seen throwing a tantrum and refusing to eat his food. After trying to get him to eat, his mother picks up his plate and puts it away. Other family members berate the woman for being harsh with her son. It eventually becomes clear that the child had taken some money from his mother's purse without her permission.
The family continues to tell the woman off until the family patriarch points out that the child didn't just take the money but stole it. Extending his support, he says the mother is more than justified to discipline her child.
"When you see a mother being tough, stand by her," says the video.
Watch the video below:
The video has started a conversation in the comments thread. While some are praising the ad, many others are voicing their concern about the seemingly patriarchal setup of the family.
Did the video remind you of all the times your mother was tough on you for your own good? Tell us using the comments section below.Click for more
trending news