Sure you've heard of tiger moms, but have you heard of panda moms? Latest evidence makes clear that these wonderful, usually docile bears can be so much more when their babies are in danger. This video of a panda mom stepping up for her baby is proof. Filmed at the Chengdu Research Base of Giant Panda Breeding, China, it shows a panda mom coming to her baby's rescue when he gets into a fight with a bigger panda.
In the 30-second clip of the adorable 'fight', the baby panda is pushed down a grassy slope by the bigger panda. Immediately, his mom walks up to the panda bullying her baby and shoves him down the very same slope.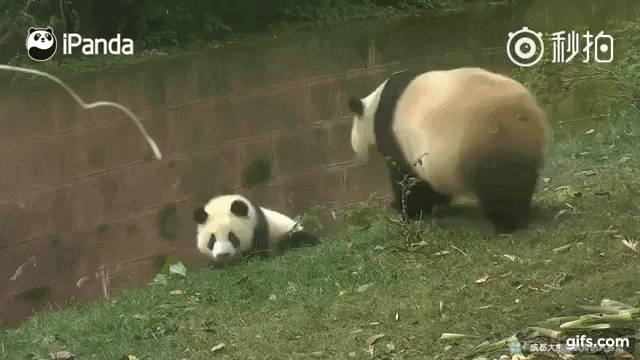 "How dare you hurt my baby!"
Watch the full video below:
Panda mom has earned a lot of praise on social media for looking out for her kid.
"Way to go Mama," writes a commenter on Facebook. "Love the way she nudged him!" says another.
Let us know what you think of panda mom using the comments section below. Click for more
trending news
Follow NDTV for latest election news and live coverage of assembly elections 2019 in Maharashtra and Haryana.
Subscribe to our YouTube channel, like us on Facebook or follow us on Twitter and Instagram for latest news and live news updates.