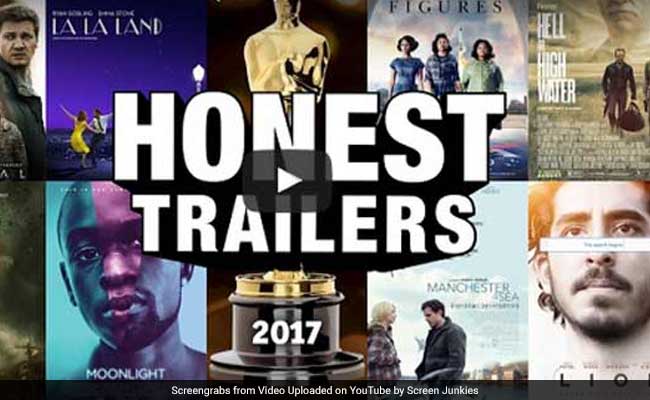 It's awards season and the 89th Annual Academy awards, more commonly known as the Oscars, will be held on Sunday, February 26. Nine films are in the running to win Best Picture, including: Arrival, Lion, Hell or High Water, Hidden Figures, Manchester By the Sea, Moonlight, Fences, Hacksaw Ridge and La La Land. But why have these films really been nominated? And more importantly, who has watched them all? YouTube channel "The Screen Junkies" pokes fun at all nine films in their latest video, part of their popular "Honest Trailer" series. Since being uploaded, the video spoofing the contenders has racked up over 2 million views.
1. Arrival
Batman v Superman: Dawn of Justice.
2. Lion
3. Hell or High Water
4. Hidden Figures
5. Manchester By the Sea
6. Moonlight
7. Fences
8. Hacksaw Ridge
9. La La Land
Watch the hilarious "Honest Trailer" here:


The glitzy awards ceremony will be held at the Dolby Theatre in Los Angeles, California. Which film do you think will win Hollywood's highest honour? Let us know in the comments section below!