Dev Patel, among the top contenders at the 89th Academy Awards, may not have gone home with an Oscar but won many hearts none-the-less. The reason? His gorgeous date at Hollywood's biggest awards night. The actor walked the Oscars red carpet with his mother Anita Patel by his side. Dressed in a gorgeous black velvet saree, Ms Patel perfectly complemented her son's white tuxedo. Many others stars, not unlike like the Lion actor, were accompanied by special plus ones at the gala event. Here's a look at some of the best dates at the prestigious ceremony.
Dev Patel and his mother, Anita Patel:
Like we said before, Ms Patel looked every bit the proud mother as she stood side-by-side with her doting son.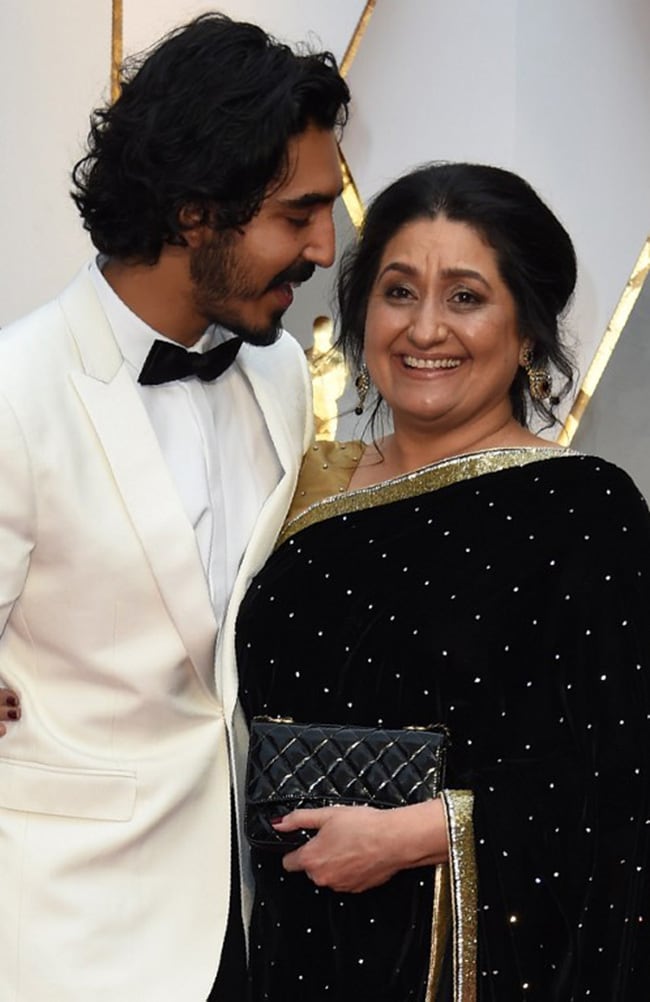 Ryan Gosling and his sister, Mandi Gosling:
The La La Land actor wasn't accompanied by his partner Eva Mendes but his sister Mandi Gosling. It seems Ms Gosling hadn't walked the red carpet with her brother but cheered him on as she sat next to him at the awards do. She was dressed in a gorgeous gold gown.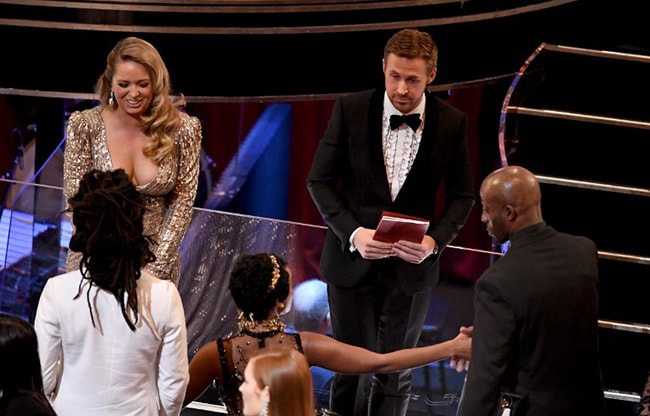 Chris Evans and his sister, Shanna Evans:
Another actor who brought his sister to the awards night was Captain America Chris Evans. His sister, Shanna Evans, looked stunning in a black gown on the red carpet.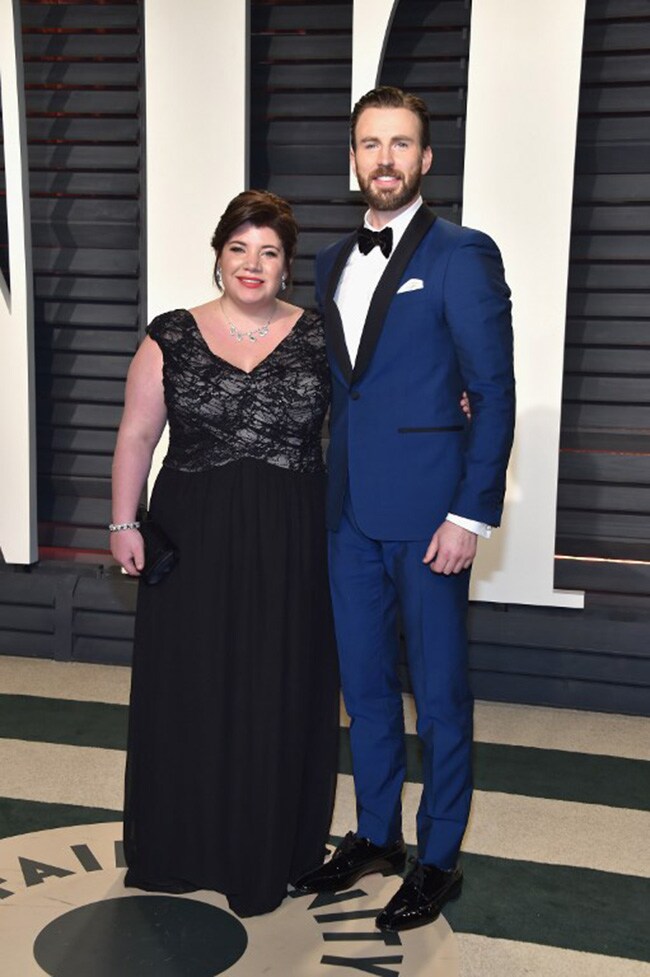 Emma Stone and her brother, Spencer Stone:
There was a lot of sibling love at the Oscars this year. Best Actress award winner Emma Stone's date was her brother Spencer Stone. Here are the two of them, pictured when the actress won her big award for La La Land.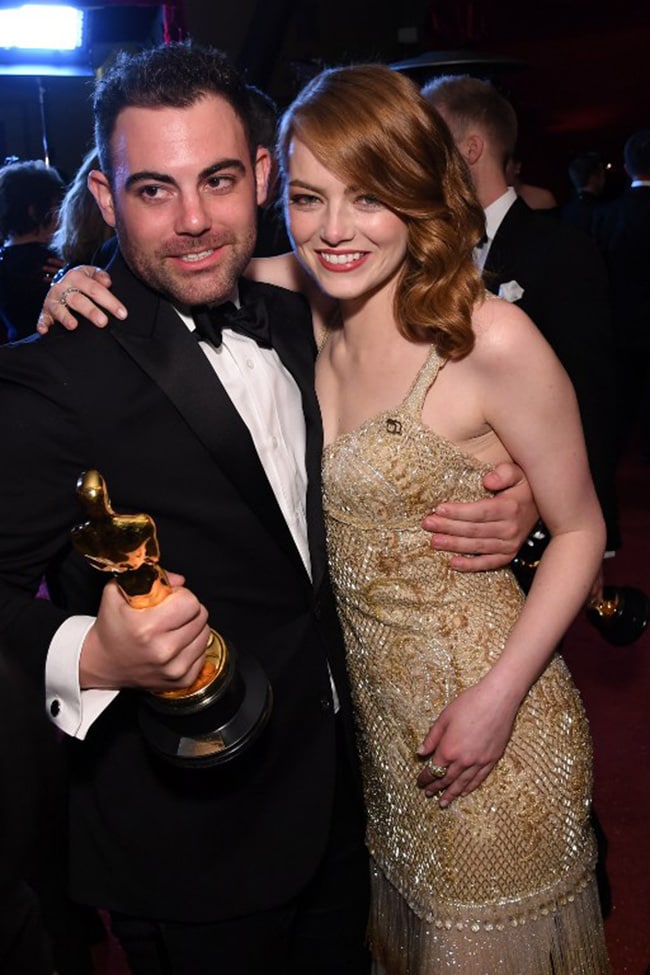 Scarlett Johansson's mystery date:
Several people on social media wondered who Scarlett Johansson's mystery date at the Oscars was. The man on the actress' arm was Joe Machota, her agent, reports Page Six. Mr Machota is also reportedly, the head of CAA's (a Los Angeles based talent and sports agency) theater department.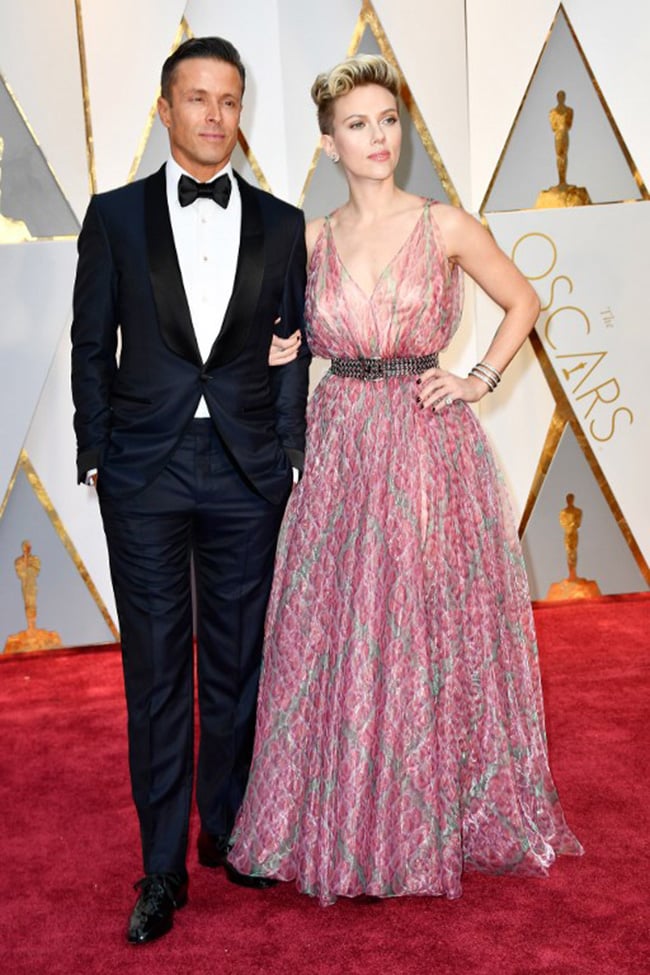 Lin-Manuel Miranda and his mother, Luz Towns-Miranda:
Another nominee at this year's Oscars, Hamilton creator Lin-Manuel Miranda brought his mother as his date to the awards night. Mr Miranda also performed at the Academy Awards.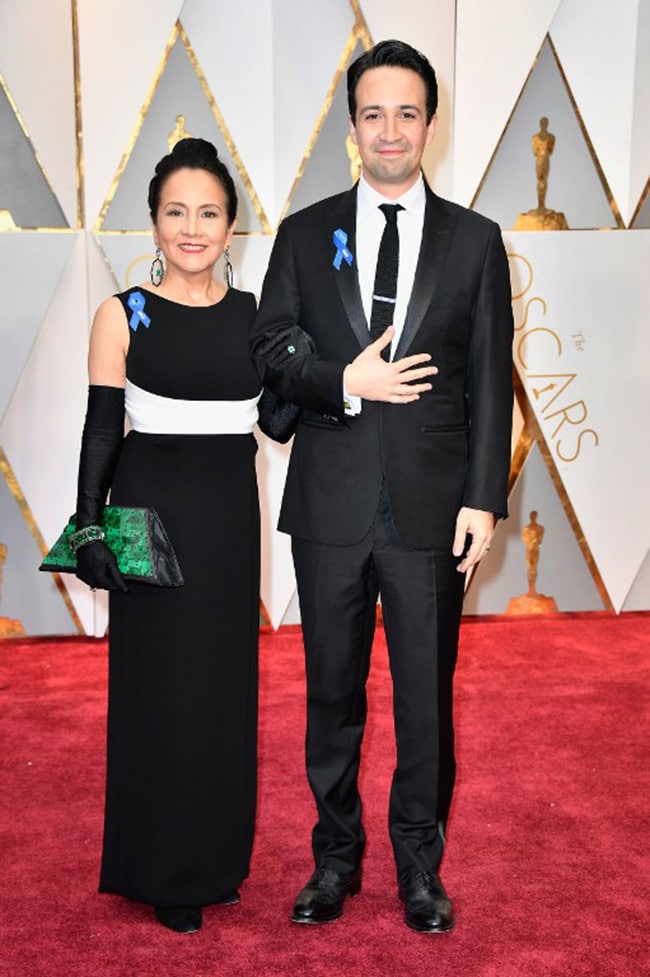 Michelle Williams and Busy Phillips:
Best friends Michelle Williams and Busy Phillips were photographed hand-in-hand at the Oscars red carpet this year.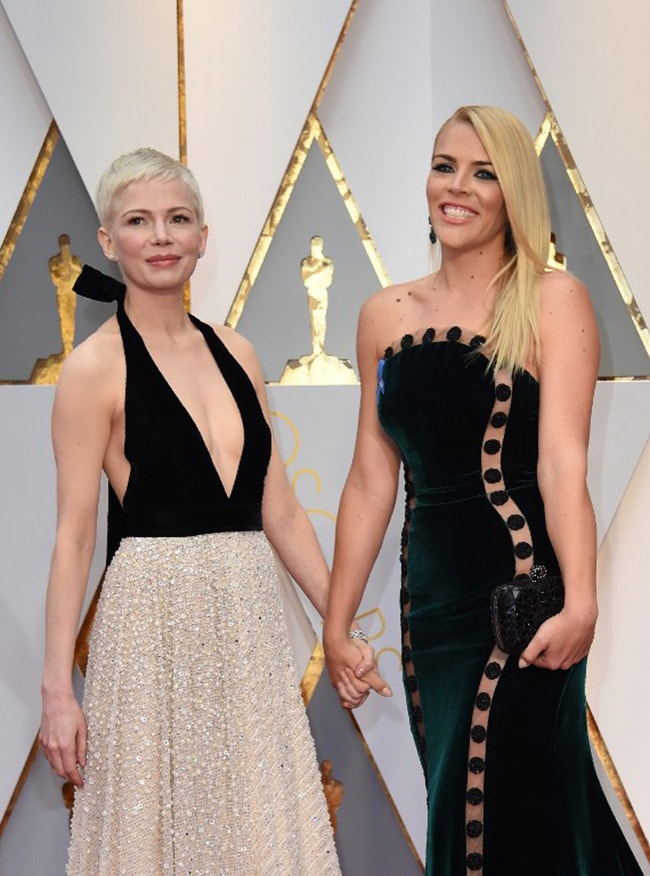 Jackie Chan and two stuffed pandas:
And finally, the award for the cutest date goes to Jackie Chan's two little stuffed pandas. Dressed adorably in matching yellow jackets, denim shorts and silver boots, the pandas looked to cute for words. "I'm the ambassador of pandas. After earthquake, they get hurt and I raise them. I have two pandas in China, my own. They go wherever I go. They take photos with all the famous people, Stallone, Clinton... " he told Ryan Seacrest on the red carpet.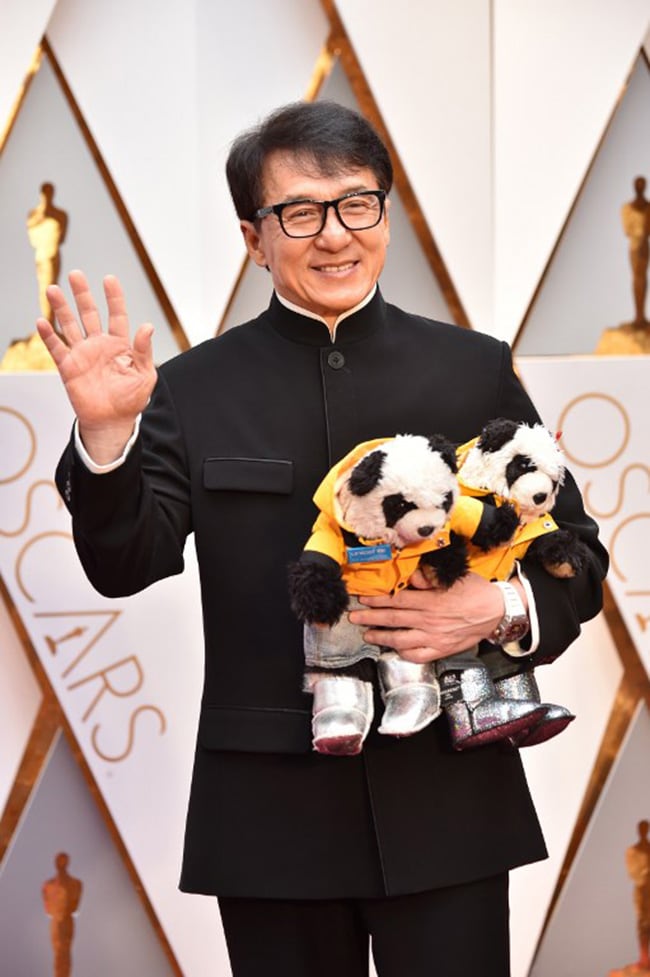 Who do you think makes the best date? Tell us using the comments section below.