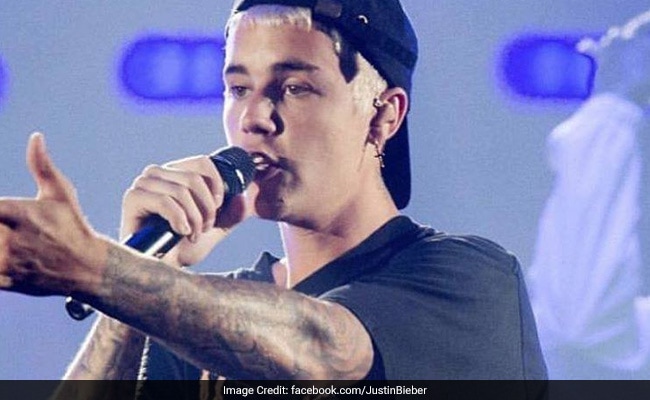 Unless you've been living under a rock, you would know popstar Justin Bieber is coming to India. The artist will perform at the DY Patil Stadium in Mumbai on May 10 as a part of his 'Purpose World Tour' and the tickets for the concert went live today. The tickets start from Rs 4,060 and go up to Rs 25,200 and people quickly lined up online to buy their tickets.
But fans got a rude shock when they discovered the price of the VVIP tickets. The top category of VVIP tickets for the concert cost a whopping Rs. 76,790. Yes, you read that right! Let that sink in.
Twitter felt strongly about that piece of information.
Which organ you decided to sell for ticket?#JustinBieberIndia#PurposeTourIndia

- Meghna (@Queen_Meghna) February 22, 2017
The ridiculously expensive ticket to @justinbieber is quite literally the price you pay for having a shitty music taste. #JustinBieberIndia

- Vaibhav Kattar (@kattarvaibhav) February 22, 2017
I just read that Justin bieber concert passes in mumbai range from 4000-76000. Seems like its high time that we start selling apple gadgets

- J (@yodastoned_) February 21, 2017
woooahh! 76,000 for Justin Bieber. Sorry I ain't got that much money. Ppl paying 76000 you can get an iPhone7 for 55000 iPhone 5s. Think

- Rhia mittal (@Rhia_mittal) February 21, 2017
#JustinBieberIndia
I won't be able 2 see @justinbieber cause I can't afford the tickets!
My life so difficult!
I wish sumone wuld help me!

- Fijman Dolan (@Fijman_Dolan) February 22, 2017
But if you thought there would be no takers for the 76,000-rupee ticket, think again. The highest category of VVIP tickets were sold out within hours. The VVIP ticket will not just get you the best view of the show but also backstage access before the show. And if you're lucky, you may run into Biebs himself. Who knows.
22-year-old Justin Bieber is a Grammy award winning popstar who rose to fame when a studio executive discovered videos of him singing at a local competition on YouTube. The Canadian star will also perfrom in Tel Aviv and Dubai during the Asia leg of his tour.
We hope you got your tickets for the concert but if not... is it too late now to say sorry?