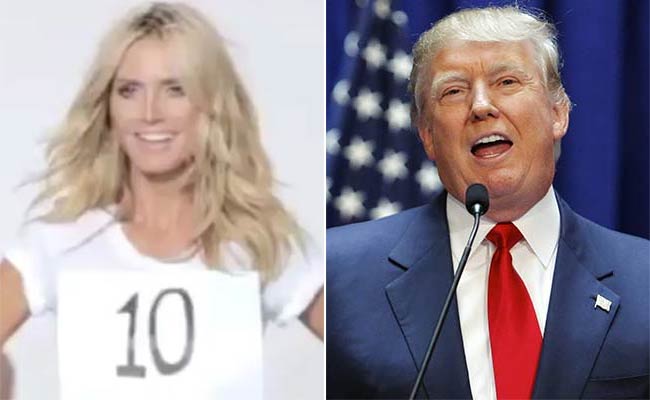 Dear Donald Trump, you just got served.
If you thought Heidi Klum would take Donald Trump's "sadly, no longer a 10" comment to the New York Times lying down, you were so, so wrong. The model and television host dished out a perfect 10 response to the POTUS-hopeful.
In a video going viral on Facebook, Twitter and Instagram, Heidi "trumped" Trump like this - she can be seen posing for a photographer with a huge number 10 pasted across her t-shirt.
Seconds later, a man wearing a Donald Trump mask rips that 10 right off of the gorgeous model.
But surprise... there's an awesome retort right there waiting and, how do we say this politely - it burns.
All we'll say is this - Heidi is still a 10, Donald Trump, not so much.
Check out the super cool video below:
#TrumpHasSpoken#sadly #9.99 #NoLongerA10#IHadAGoodRun#donaldtrump#HeidiTrumpsTrump#BeautyIsInTheEyeOfTheBeheldpic.twitter.com/dwDmEXNKMR

- Heidi Klum (@heidiklum) August 17, 2015