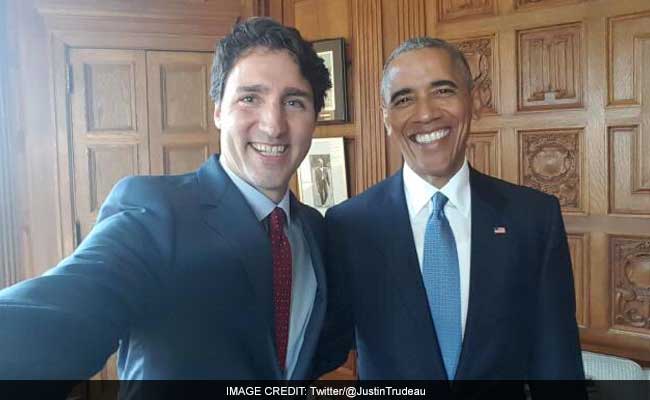 Highlights
President Obama, President Nieto and Prime Minister Trudeau met in Ottawa
They got together for the the North American Leaders Summit on June 29
A selfie shared by the Canadian Prime Minister really impressed Twitter
It truly was a 'Three Amigos', moment in Ottawa, Canada when US President Barack Obama and Mexican President Enrique Pena Nieto met Canadian Prime Minister Justin Trudeau at the North American Leaders Summit on June 29. And if we go by the pictures from the event, it wasn't all work at the conference.
While the topics for discussion ranged from Brexit and Donald Trump to climate change, immigration and trade, there was a full-blown 'bromance' on the sidelines. Sorry, "'dudeplomacy' is more accurate," as PM Trudeau said.
Some exceptionally awesome photo ops were seen, like this one...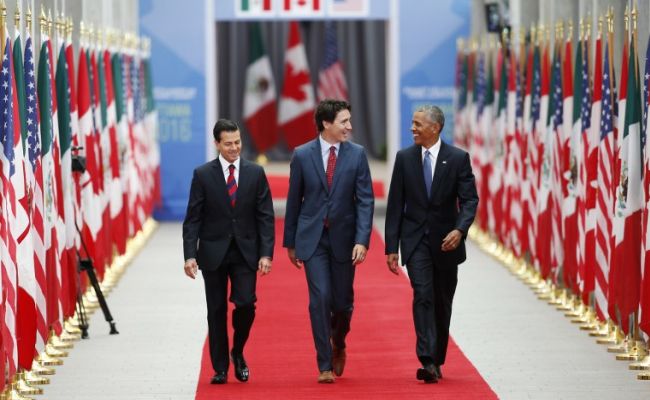 And this...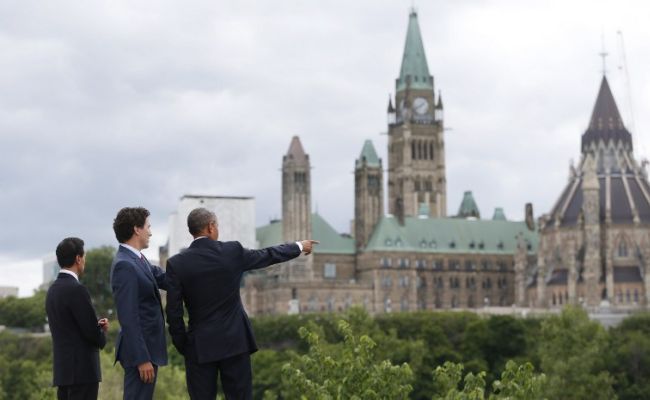 And even awkward three-way handshakes were tried
The three way handshake attempt that ACTUALLY happened today is unforgettable & historic pic.twitter.com/xGYx94lZp4

- Hope Mathis (@HopeKMathis) June 30, 2016
However, it's this selfie shared by the Canadian Prime Minister of himself and POTUS that really impressed Twitter:
One more for the road! la prochaine. #NALS2016pic.twitter.com/8Q5zCSU3CK

- Justin Trudeau (@JustinTrudeau) June 30, 2016
Tweeted earlier this morning, the photo has found a lot of love with over 3,000 retweets and 8,000 'likes'.
@emmyloo03@JustinTrudeau I DONT WANT @POTUS TO LEAVE

- Holli (@hollidewees) June 30, 2016
@JustinTrudeau You guys

- Steve Niles (@SteveNilesCBC) June 30, 2016
@SteveNilesCBC@JustinTrudeau@barackobama I just want them to be best friends forever

- Christine Pagulayan (@christineisa) June 30, 2016
@JustinTrudeau Now, that's a selfie!

- Rob Evans (@redwoodwoof) June 30, 2016
@JustinTrudeau the bromance lives on, I don't want it to end

- Nij (@Nijuukoo) June 30, 2016
@JustinTrudeau@WhiteHouse The Dynamic Duo!!

- PastaRasta (@Pastafarian1964) June 30, 2016
@JustinTrudeau@BarackObamapic.twitter.com/bYBA2jzKfj

- Emily Wood (@Ameliati_) June 30, 2016
What do you think of this brilliant selfie? How would you caption it? Share your ideas in the comments section below.