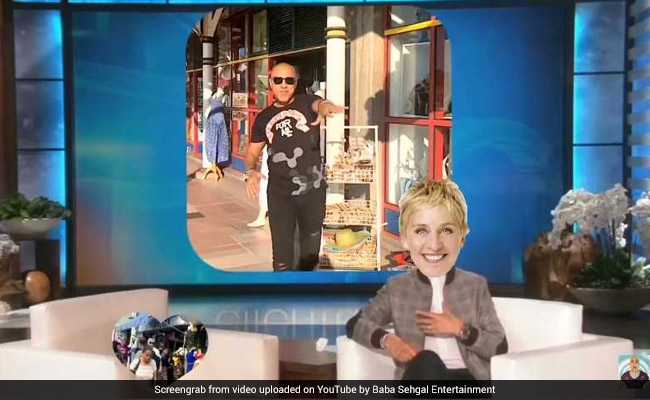 Baba Sehgal is huge fan of Ellen DeGeneres and would really like to share some watermelon with her - so much so that he's dedicated his new song to the television host. India's original rap star recently shared his new track on Facebook, which, by the way, is "fan love from India" for Ellen. And while she hasn't said anything about the track yet, many on Facebook seem to like it.
With over 90,000 views, some 2,000 reactions and almost 200 shares in 23 hours, the track seems to have found an audience that really enjoys it. The track opens with Mr Sehgal singing: "O Ellen, O Ellen, share with me some watermelon." He goes on to shower praise on the TV host by rapping: "Let me not brag, you've got some swag, a big big big big generous tag." There's more where that came from but we'd rather you hear the track to appreciate it in its totality.
And, in case you're wondering - why watermelon - he answers that right at the end. So, waste no time and listen to the track now.
Here's how people are reacting to the song:
Click for more
trending news