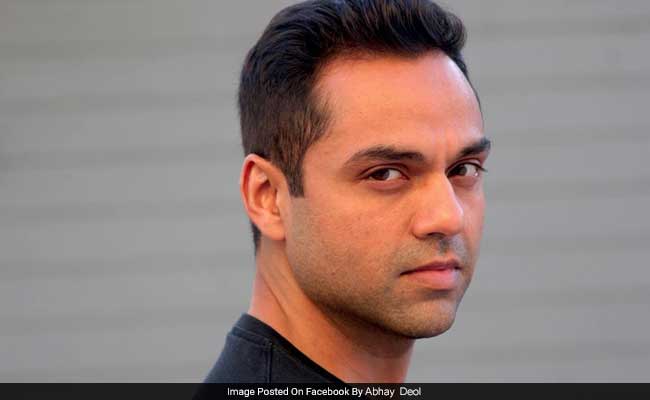 NEW DELHI:
The debate around fairness creams and advertisements promoting them has been around for a while now. Many politicians and Bollywood celebrities have spoken either for or against the products. The latest to join the debate is Abhay Deol. In a series of posts on Facebook, the actor slammed ads for fairness creams, many of which feature celebrities such as Shah Rukh Khan, Deepika Padukone, John Abraham, among others. He is currently trending on social media.
The
Dev.D
actor's posts come days after former BJP parliamentarian Tarun Vijay's remarks on South Indians, which created a stir in parliament and on social media as well.
"If we were racist, why would we have the entire south (India)... which is you know, completely Tamil, you know Kerala, you know Karnataka and Andhra. Why do we live with them ...We have blacks, black people around us..." Mr Vijay had said on TV channel Al Jazeera. He later apologised for his comments.
"In reference to a comment made by a politician on TV," Abhay said in one of his posts. The actor has shared pictures from various fairness creams ads, especially those endorsed by many of his colleagues.
"WE ARE NOT A RACIST COUNTRY! I will prove it to you" he says in one of his posts. "In the picture below John holds a card with shades from white to dark. Hey! You can see the promise of darker skin too if you read the card from left to right! He's not telling you to go from right to left. Duh! Even if the writing on the tube reads 'Intensive fairness moisturiser'. It just means it's 'FAIR' to all who use it," he adds in one of his posts.
Other posts shared by him include endorsements done by actors Vidya Balan, Shahid Kapoor and others.
He even shared a post on actor-filmmaker Nandita Das, who has spoken against fairness cream advertisements earlier.
Many people are tweeting about Abhay's post:
Abhay Deol; giving me enough reasons to crush on him since time immemorial.
Sigh!
One small step for him is a giant leap for my heartbeats.

- Divya Rai (@raidivya27) April 12, 2017
Abhay Deol Indians are racist, mind it, our teaching, our upbringing and our family teaches us same. Thanks for you effort.

- (@itsmepanna) April 12, 2017
Certainly proud of Abhay Deol for taking on the fake endorsements of fake beauty products! Well Done Man!

- (@pramodgurav) April 12, 2017
Good job @AbhayDeol Abhay Deol

- Romi Dixit (@NationalistOdia) April 12, 2017
Tell us what you think about Abhay Deol's posts in the comment section below.
(With IANS Inputs)