With the festival of Diwali almost upon us, one can feel the festive cheer in the air. With lit up streets and houses decorated with lights and lamps, it's hard not to feel happy, right? Diwali, also known as the festival of lights, is traditionally spent with family, visiting friends and acquaintances to exchange gifts and eat copious amounts of food. However, if you're away from home this Diwali, there's no need to fret. There are still plenty of things you can do to have a happy Diwali.
Here are ten ways you can have a 'ghar wali Diwali' even if you're away from home:
Fairy lights are your friends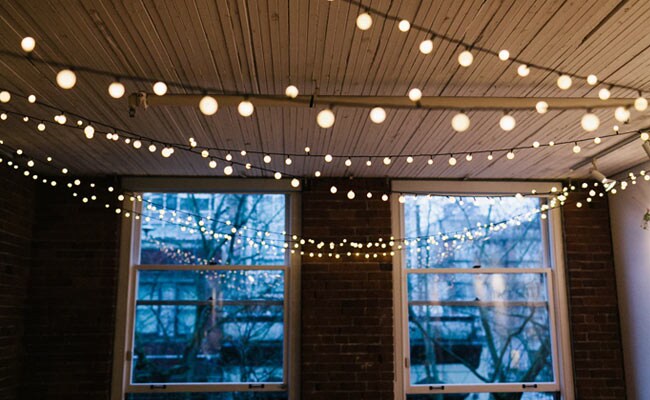 What better way to celebrate the festival of lights than with some fairy lights? It's the perfect way to give your room or apartment ready for Diwali - and a perfectly economical one too. You can string them up from your ceiling, put them in old glass bottles or mason jars, tape them up on your walls - the possibilities are endless.
Participate in community events
Just because you're away from home, doesn't mean you have to be alone. Check out if there any Diwali melas near your house or visit a temple. Spending Diwali at home is an ideal situation but celebrating by meeting new people isn't that bad an idea is it?
A paper rangoli
Don't want to get into the whole
taam
-
jhaam
of making a
rangoli
but still want to brighten your place up for Diwali? A paper
rangoli
is the answer.
Don't forget to dress up
Dressing up is an important part of the festival, so don't forget to deck up. We suggest you take out your ethnic best for Diwali.
Host your friends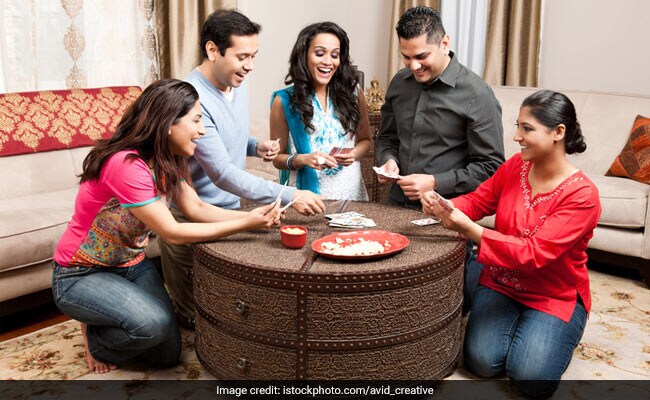 Diwali is a time for catching up with friends and family, and you can do that even if you are away from home. Have a small get-together with your friends, exchange gifts, play cards. Do everything that is quintessentially Diwali to make your Diwali-away-from-home a brighter one.
Make Diwali care packages
Diwali is a festival where everyone exchanges gifts, so why not keep the spirit of Diwali alive by making small Diwali packages for your neighbours and your landlord. You can fill up your packages with diyas, chocolates, candles etc. Not only will this help you score some brownie points with your landlord (always a good thing), you'll also be spreading the festive cheer around.
Look up easy mithai recipes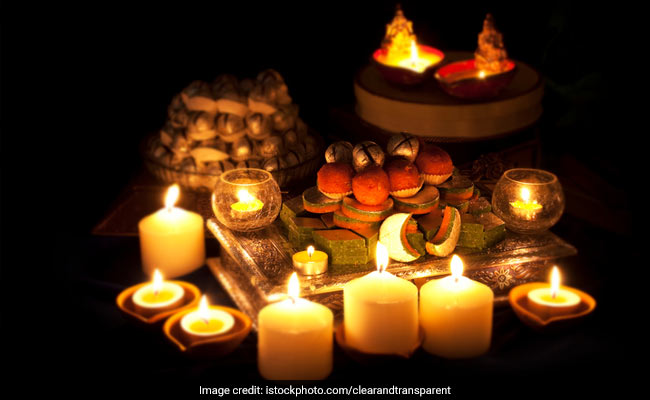 What's a Diwali without some meetha, right? While you can always buy small dibbas of mithai to serve, we suggest you also try your hand at making some mithai. You can find plenty of easy recipes online and we promise it'll be loads of fun. Here's something to get you started.
Take a departure from tradition
If you have others friends who are also spending Diwali away from home, plan a movie instead. Follow it up with a nice meal outside.
Don't let distance create dooriyaan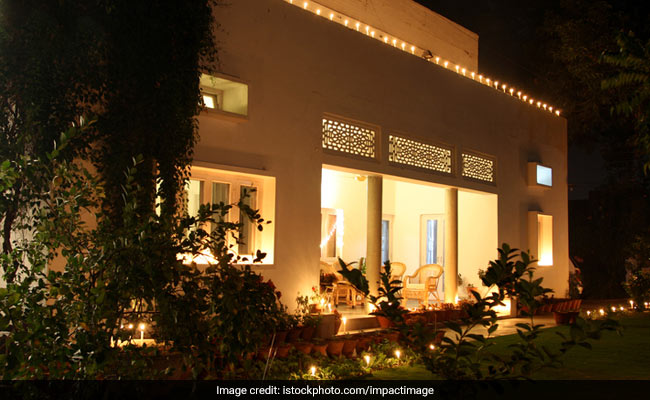 Diwali is all about spending time with your loved ones. So what if you're not physically together - you can always celebrate Diwali virtually. Let Skype or Facetime be your best friend. It'll be a great way to show your family every thing you're up to on the festival and meeting your loved ones, even if it is digitally, will make your Diwali away from home brighter.
Share the festive joy
Spend Diwali with those less fortunate. Nothing will bring you more joy than helping spread a smile on someone's face. You can spend time with the underprivileged children of your area and donate sweets, clothes and spread smiles.
We wish you a very happy Diwali!
Click for more
trending news
Get Breaking news, live coverage, and Latest News from India and around the world on NDTV.com. Catch all the Live TV action on NDTV 24x7 and NDTV India. Like us on Facebook or follow us on Twitter and Instagram for latest news and live news updates.