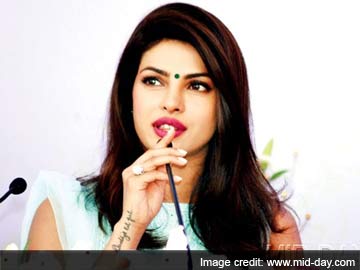 Mumbai:
The naming of a road in Andheri after Priyanka Chopra's late father, Dr Ashok Chopra, apparently inconvenienced the local residents of the area. According to some locals, the entire event created 'a lot of nuisance' for people staying in the vicinity. The road was being revamped and a pandal was being erected till late in the night, much beyond the deadline of 10pm. This is said to have created problems for the locals.
Social worker Prakash Gidwani, who stays in the same area said, "Yes, it's true. There were many complaints from the neighbouring societies. There are a lot of senior people who stay in and around this area and they faced problems due to the work being done till late at night."
Mr Gidwani added, "I don't have any personal agenda against anyone but there are many other people after whom our roads should be named. I would have appreciated it more if the road was named after a freedom fighter or for that matter, one of the soldiers who died for the country.
In fact, there were reports that Priyanka built this road but it's not true. The BMC took charge and built it. I have also sent a text message to the local corporator suggesting that the road be named after a senior freedom fighter."
Another resident, who stays close to Priyanka's building, says, "We had to face a lot of problems due to the road being revamped. Our cars were towed in the morning and also many roads were shut during the naming ceremony. Things should have been executed in a smoother fashion."
Shiv Sena chief Uddhav Thackeray inaugurated the road on Monday along with PeeCee's mother, Madhu Chopra, and the actress' brother Siddharth Chopra.
Priyanka remained unavailable for comment.
Get Breaking news, live coverage, and Latest News from India and around the world on NDTV.com. Catch all the Live TV action on NDTV 24x7 and NDTV India. Like us on Facebook or follow us on Twitter and Instagram for latest news and live news updates.