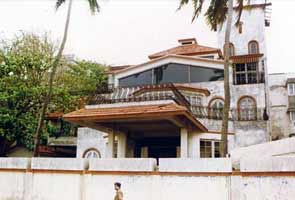 Mumbai:
With the passing of the iconic superstar Rajesh Khanna, Aashirwad, his residence in Carter Road, has been swiftly transformed into a shrine for mourning fans, and there is even talk of its conversion into a museum. But dispelling the air of romance and nostalgia surrounding the palatial mansion are reports that the Bandra plot is at the heart of a bitter conflict raging between the Khanna clan and Kaka's ladylove, Anita Advani.
Advani, Kaka's companion in his twilight years, reportedly sent the Khanna clan a legal notice in order to safeguard against her possible eviction from Aashirwad. The notice invokes the Domestic Violence Act, and was curiously sent to the family on Tuesday, the eve of Khanna's demise.
Section 19 of the Act bars the family from 'dispossessing or in any other manner disturbing the possession of the aggrieved person from the shared household, whether or not the respondent has a legal or equitable interest in the shared household'.
A source said, "For the last one month, the family has been trying to oust Advani from the house, where she claims she has been living with Khanna for the last eight years. This is why she sent the notice."
Advani sent the notice through her advocate Mridula Kadam. Kadam, however, declined to comment on the notice.
Elbowed out?
The cold war brewing between Advani and the Khanna clan threatened to spill out into public view during Kaka's funeral procession yesterday. A source said, "During the procession that started from the actor's home, Advani attempted to climb into the vehicle carrying Kaka's body. However, Akshay spotted Advani and asked her to get off, as the vehicle was only for family members."
Kaka's family members have always shared an uneasy relationship with Advani. Their history with Kaka too has been chequered and fraught with bitterness. Dimple Kapadia, Akshay Kumar, Twinkle and Rinki were reconciled with Khanna in the final stages of his life.
Anita speaks
Speaking to MiD DAY, Advani claimed that she has been living in Aashirwad for the past 10 years. She admitted that only recently, when 'Kakaji' was slipping in and out of consciousness owing to his debilitating illness, he would sometimes fail to recognise her.
"He had started pushing me away. There were days where he didn't even want to speak to his own family. They began isolating me, and I had begun to feel lost. I sent that notice when I was annoyed... without him, I had nowhere else to go. But I never thought I would actually lose him. The timing was really bad."
Khanna's family members were unavailable for comment.