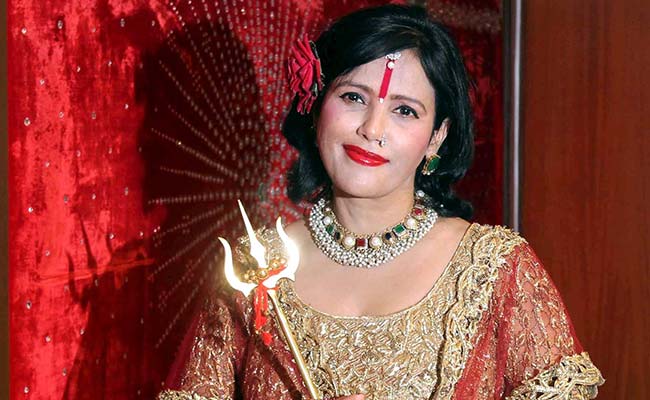 Mumbai:
Self-styled 'godwoman' Radhe Maa, who was questioned last year in connection with a dowry harassment complaint filed by a woman, has not been named as an accused in the case, a senior police officer said today.
Sukhvinder Kaur, alias Radhe Maa, has not been named in the chargesheet submitted by the Kandivali police in a local court.
"Since we haven't found any evidence against Kaur, she has not been named as an accused in the case," the officer said.
However, six others persons, including the complainant woman's husband and in-laws, have been made accused in the case, police said.
The chargesheet was filed about 10 days back, the officer added.
A 32-year-old woman had last year filed a complaint of domestic violence and dowry harassment against her in-laws and Radhe Maa. She alleged that the 'godwoman' instigated her in-laws, who have been her followers for last several years.
Later, Radhe Maa was questioned by police in connection with the case where she denied all allegations against her.
She was also granted interim pre-arrest bail by the Bombay High Court in the case.