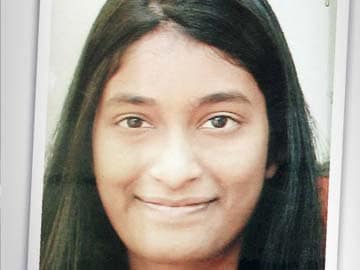 Since January 5, a 23-year-old software engineer from Hyderabad, who had arrived in Mumbai to resume work after her Christmas break, has been missing. When cops started tracing her cell phone number, it showed up in a location close to the city's prominent red-light area, Kamathipura, sending local cops into a tizzy and causing panic among her family. The cops have now launched a massive hunt for the young woman.
Esther Anuhya, who works as a software engineer for Tata Consultancy Services (TCS) in Goregaon, had boarded Vishakhapatnam Express at 7.30 am on January 4, to return to the city and resume work after a month-long Christmas vacation. "On the same day at around 9 pm, Esther spoke with her father and told him that she was fine and had reached Solapur.
Nobody had imagined that her journey would take such a tragic turn. We have spoken to all her friends and colleagues but there is no trace of her. I hope my niece is safe," said Esther's uncle Arun Kumar, who stays in Nerul, Navi Mumbai. The police said that on January 6, Esther's father Jonathan Anuhya called up Esther to know her whereabouts, but his daughter did not receive the call. He waited for a while, certain that Esther would call him back. By afternoon, he had started worrying, and called up his brother Arun Kumar and asked him to look for her.
"Esther has two numbers and we were constantly trying to get her on both. All the calls went unanswered, and after a while the phone appeared to have been switched off. I rushed to the Lokmanya Tilak Terminus (LTT) and found that the train had arrived long ago. I tried to check with some of the passengers and finally approached the Kurla GRP for help.
The GRP asked me to register a complaint with Vijaywada police station in Hyderabad, from where Esther had boarded the train. I called up (Jonathan) Anuhya and instructed him to lodge a complaint with the local police there," Arun Kumar said. A case was registered with Vijaywada police station, after which the cops there wrote an official letter transferring the complaint to Kurla GRP in the city.
The cops started investigating the case by questioning some of Esther's co-passengers, and found that she had alighted at LTT. An officer from Kurla GRP, who is part of the investigating team, said, "We have checked the CCTV footage at the terminus but were unable to locate Esther in the crowd of passengers. Two SMSes were sent on her cell phone to find out her location in the city, of which one was transmitted to her phone through Bhandup (East). The second was diverted via a mobile tower near Kamathipura."
"We are not taking any chances and have alerted our informers and have been checking the red-light areas to get leads in the case," said a police officer, without revealing his name. In Mumbai, Esther was accommodated at the YWCA hostel in Andheri (West). The investigators have spoken to Esther's roommate, Abhilasha, who told them that Esther was shy and introverted and that they had shared a very formal relationship. The two have not spoken since Esther went on leave.
Anuhya arrived in the city on January 6 and has been helping the cops with their search, along with Arun Kumar. "I have lodged a complaint with the cops. We are hopeful that they will find my daughter soon," said Anuhya. When contacted, a TCS spokesperson said, "TCS is extending all its support to the family. This is an issue we are very concerned about as an organisation."
Get Breaking news, live coverage, and Latest News from India and around the world on NDTV.com. Catch all the Live TV action on NDTV 24x7 and NDTV India. Like us on Facebook or follow us on Twitter and Instagram for latest news and live news updates.