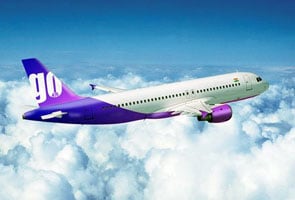 Mumbai:
A false bomb scare on Go Air flight G8 230 from Mumbai to Delhi created panic amongst people.
Sources say that a passenger named Malik Mohammed Taha told the cabin crew that he had information of a bomb on the aircraft.
Taha and all other passengers were deplaned and a thorough search of the entire aircraft was carried out including that of the baggage.
The police found nothing and the plane was declared safe. Later, the police said that Taha's family members claimed he was mentally deranged.