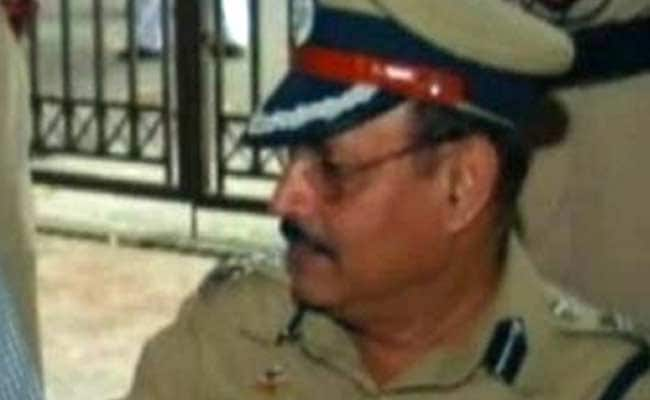 Mumbai:
The Dindoshi Sessions court on Friday discharged Maharashtra DIG Sunil Paraskar in a rape case alleged by a 27-year-old model. The model had alleged that Paraskar, (57), had sexually assaulted her on two occasions in December 2013 and he had been suspended following the allegations.
Special women's court judge V A Raut discharged Paraskar of all the charges levelled by the model, after hearing arguments from both the sides. The arguments took place in-camera, after an application was filed by the model and was accepted by the court.
Paraskar's lawyer Rizwan Merchant said, "Her emails and WhatsApp messages post the incident, expressing her love for Paraskar, have gone against her. Her conversation with her lawyer, Rizwan Siddiqui, on wanting to teach Paraskar a lesson and entering the show Bigg Boss by creating a controversy have also gone against her."
He also said that the CCTV footage and audio recording of the model's advocate's office, about creating the controversy, was not part of the charge sheet, but they - the defence -brought it on record before the court in the form of transcripts.
It was around 7:30 pm yesterday when Paraskar came to meet Merchant and was almost in tears. While hugging Merchant, Paraskar said to him, "You are god to me."
Speaking to mid-day, Paraskar said, "After the case was registered, my family was in the worst form of trauma. Meeting the constables I had worked with was the worst kind of embarrassment. My brother's daughter got married in May. It was very embarrassing there. The looks we got spoke louder than words."
Suicidal tendencies
He further added, "A number of officers have committed suicide after such allegations. There was a time when I contemplated suicide too. The Criminal Law Amendment act is very good. But implementation has to be done in a judicious way. The police machinery should operate with due fairness and impartiality. The principles of natural justice should not be denied to anyone. The constitutional rights should be implemented in word and spirit. People shouldn't be suspended like how I was for one and half years."
Merchant said about Paraskar's suspension, "We expect that the government of Maharashtra gives him the same position."
Paraskar's wife, Sangeeta, who attended all the hearings, said, "When the first time the allegations were levelled against my husband I knew they were all rubbish. I completely supported him. We knew that we are there for each other. I have met that woman a lot of times.
She alleged that Paraskar took her to our Vashi flat and there he forced himself on her on a sofa, but there was no furniture in that flat, in fact it was under renovation. The charge sheet also speaks about her age that she is 39 years-old, while she has been saying that she is 26."