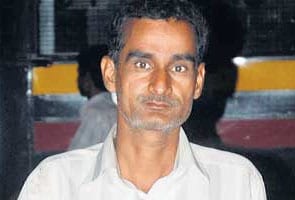 Mumbai:
Acting on a 13-year-old girl's complaint to an NGO that her father raped her repeatedly, the Shivaji Nagar police arrested Shahabuddin Khan from his Mankhurd home at 8 pm on Tuesday.
Khan allegedly also got his daughter pregnant.
Pinky (name changed) wrote a letter to NGO Rashtriya Aman Sena, following which the NGO filed an FIR with the Shivaji Nagar police.
In the letter, Pinky wrote that her mother got pregnant last year and was admitted to the hospital. Taking advantage of her being alone in the house, Khan began to abuse her sexually.
When Khan's wife was discharged, Pinky told her everything. She tried to approach the police but Khan threatened to kill them. This, coupled with the fact that Pinky's mother had no relatives in the city to stay with, made them keep the matter to themselves.
Pinky even got pregnant once and was forced to abort the child. Khan later shifted them to Shivaji Nagar and continued to stay in Mankhurd. He used to visit them regularly to rape the girl.
"He used to come to us and say 'If you want food and money, let me do whatever I want with Pinky,'" said Khan's wife. After Khan's arrest, both he and Pinky were sent to the Nagpada police hospital for a medical examination at 12.30 a.m.
Assistant Police Inspector R Valatkar of the Shivaji Nagar police said, "The accused has been arrested under Sections 376 (1), 323 and 506 (2) of the Indian Penal Code. Further investigation is underway."