Mumbai:
Rekha Parkhe, 15, dreams big. She wants to become a doctor and is ready to put in the hard work that will help her realise her ambitions. But education is a luxury her parents can barely afford. With a father who is almost bedridden, Rekha's mother is the sole breadwinner of a family of five. She earns about Rs 2,000 a month as a rag picker.
Battling these conditions, Rekha was on the verge of dropping out of school when Urjayati came along. "Since Urjayati have come to help us, the kids are happy as their school fees are now being paid on time. They are studying well and my only dream is that my daughter makes it big," said Raju Asaram Ratnaparkhe, Rekha's father.
To give kids who drop out of school another chance to pursue education, three Gandhi Fellows Harsha Ramchandani, Aditi Chatterjee and Shrestha Ganguly have started the Urjayati initiative. The main objective of the initiative is to provide funds and mentoring to slum children in Mumbai, in a bid to stop them from dropping out of school.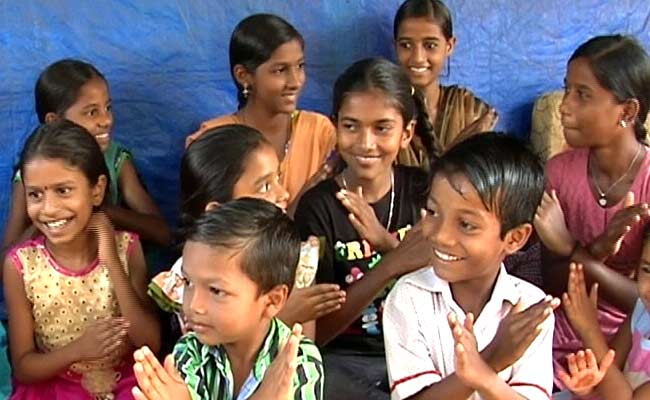 The team of Urjayati has come up with a unique model for fundraising. Apart from the usual personal donations, funds are raised by collecting newspapers from the donors and selling them. Using this model, they collected as much as Rs 5,000 in one day.
As per the 2011 census, over four lakh children in Mumbai and Thane district alone have dropped out of school.
So far, 10 children in the age group of five to 15 years have become beneficiaries of the project and efforts are on to take 10 more children into the programme. "Our goal one year from now is to support 150 kids and their families. I'm from getting Pune and the others are from Kolkata so we are hoping to start a network in our home cities as well," said Harsha Ramchandani, co-founder of Urjayati.