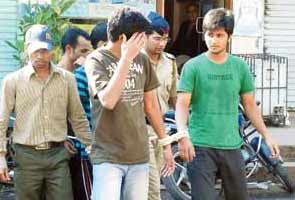 Mumbai:
With the arrest of two past pupils of a Navi Mumbai college last week, the local police have busted a major fake certificate racket flourishing in the satellite city.
Koparkhairane cops were led to the two forgers -Mohammad Ishaq (23) and Mohammad Salim (25) -- after they nabbed five third-year B Com students of R F Naik College in Navi Mumbai, for submitting fake documents to gain admission to college. Ishaq and Salim allegedly used editing software to superimpose the names of their clients on their own documents.
"So far we have come across only five such cases, in which fake documents were submitted for college admission. We suspect that the accused will divulge more details and names when they are interrogated," said an officer from the Koparkhairane police station.
Senior police inspector Mukund Hatote of the Koparkhairane police station said, "Ishaq and Salim used a computer, a printer, and their good editing skills to create fake documents bearing the names of their five clients. The duo saved their own documents in their computers, and then morphed them, substituting their own names with those of their clients."
The scam was exposed when Pratap Mahadik, the principal of RF Naik College, noticed discrepancies in some of the certificates submitted by some students who had gained admission to the third-year batch of the B Com department at the beginning of the academic session.
Mahadik then telephoned the authorities of Bhavna Trust Degree College of Commerce in Deonar to crosscheck the authenticity of the credentials provided by the students, and found out that at least five students had submitted fake documents for admission.
The five clients have been identified as Pradeep Salve (20), Sheikh Jamaluddin (20), Sheikh Afsar (21), Fakruddin Ahmed (20) and Sheikh Usman (21). All of them are residents of the Cheetah Camp in Trombay.
All of them were dismissed from the college. An FIR was registered against them on December 22.
Interrogating them, cops learnt that they were pass-outs from standards X and XII. They had paid Rs 15,000 each to the Ishaq-Salim duo -- both past pupils of Bhavna College in Navi Mumbai -- to procure the fake certificates.
On December 27, a team from Koparkhairane police station traced the duo and booked them on charges of cheating and forgery.
All the seven accused were produced in court, which has remanded them to police custody.