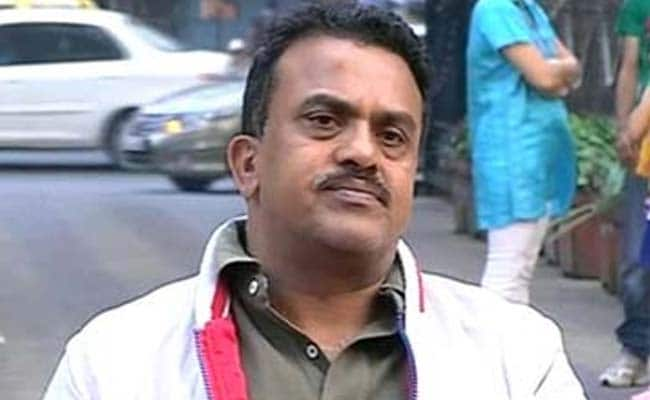 Mumbai:
The issue of eviction of hawkers in Mumbai has brought the in-fighting in the city unit of Congress to the fore with AICC General Secretary Gurudas Kamat admonishing Mumbai Congress chief Sanjay Nirupam publicly.
Mr Nirupam had recently met Brihanmumbai Municipal Corporation (BMC) Commissioner Ajoy Mehta to demand that the civic body withdraw orders to evict hawkers.
"The Commissioner rejected our demand and said the hawkers were free to move court. I warn that if hawkers are evicted, the BMC staff would get beaten," Mr Nirupam had said.
He had also alleged that the civic body deliberately wanted to make hawking an illegal business.
"All hawkers can be registered and given license to do their business. Similarly, tax can be levied on them. However, there is an extortion racket of Rs 300 crore in which the Commissioner is also involved," he had charged.
Meanwhile, Mr Kamat, condemned the threat to beat up Municipal Corporation Officials, if the hawkers issue was not resolved in the manner proposed by Mr Nirupam.
"This sort of threat, if given by any leader, does not reflect the values and sentiments of the Congress party and its members, as the party does not believe in illegal action of taking law in its hands or by provoking others to do the same," Mr Kamat said in a statement in Mumbai.
Mr Kamat said that the UPA government had taken a very sympathetic attitude towards ensuring that licensed hawkers across the country are protected by allotting them suitable spaces and protecting them from extortion by officials, local goons and even political workers, and a suitable law was passed in the Parliament.
The senior leader has requested the Commissioner to urgently take steps to protect the hawkers by drafting and implementing an appropriate policy which will benefit not only the hawkers but also the citizens of Mumbai.
He also appealed to all Congressmen not to use "abusive" language while addressing officials or threatening them.