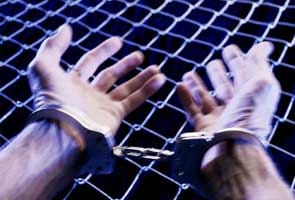 Mumbai:
When the 15-year-old confided in her mother that she was stripped and bitten by her father, she was met with a "let it go."
However, the victim was in no mood to let go and went straight to the cops and lodged a complaint against her alcoholic father, who went wild with rage because she refused to rescue him from a drunken bout.
This 15-year-old girl didn't have to be anyplace deserted or dangerous to go through the dread of a depraved attack. The predator struck her right in the confines of her home, in the form of an abusive father.
The Mulund police yesterday arrested a 45-year-old alcoholic for stripping and biting his teenaged daughter after she had refused to save him while he was being beaten up by some neighbours for causing a drunken uproar in the locality.
Though her hesitant mother asked her "to let it go", the determined teen registered a complaint with the Mulund police station on Saturday. And the accused was arrested yesterday, after medical examinations confirmed his involvement.
"We have arrested the accused on the charges of molestation and assault," said senior inspector Jivajirao Jadhav of Mulund police station. "There were teeth marks on the survivor's back. We got them examined by medical experts and after it was ascertained that the accused had assaulted and bit his daughter, we placed him under arrest."
Resident evil
In her statement to the police, the girl said that on Thursday, at around 3 pm, she saw some neighbours hitting her father, as he had kicked up a commotion in an inebriated state, and he expected her to come to his aid.
"Since her father's fights were a constant nuisance for the locality, she refused to help him. Unable to bear the rebuff, he rushed home after the fight got over and began thrashing her," said an officer from Mulund police station.
He dragged the teenager to the mezzanine floor of their house, punching her. "When he got tired of hitting me, he stripped me to humiliate me further. He then brutally bit me all over my back," said the survivor to the police.
Since there was no one at home, the girl kept quiet, fearing for her life and safety. On Saturday morning, her mother saw the bruises on her body and asked her about it. The girl broke down and narrated the nightmare.
"The mother, who was regularly subjected to her husband's beatings, was too scared to even confront him about such a brutal beating. She, in fact, asked her daughter to let it go. But the girl was adamant and wanted her father to be punished. She approached a political party and accompanied by its activists, visited us and registered a complaint against the alcoholic father," said an officer from Mulund police station.
Assistant commissioner of police Vasant Tajne said, "The accused was arrested following medical tests. He will be produced before the Mulund metropolitan magistrate court tomorrow (Tuesday)."
The accused has been booked under section 354 (assault or criminal force on woman with intent to outrage her modesty) and 324 (voluntarily causing hurt) of the Indian Penal Code.
Indian Penal Code
Section 354
Assault or criminal force on woman with an intent to outrage her modesty
Section 324
Voluntarily causing hurt
Get the latest election news, live updates and election schedule for Lok Sabha Elections 2019 on ndtv.com/elections. Like us on Facebook or follow us on Twitter and Instagram for updates from each of the 543 parliamentary seats for the 2019 Indian general elections.