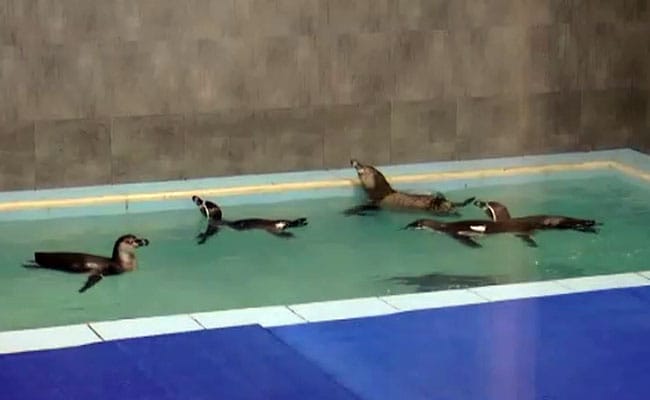 Mumbai:
BJP MLA Ashish Shelar has sought a Special Investigation Team probe into the purchase of eight penguins by the Brihanmumbai Municipal Corporation (BMC) for the city-based Veermata Jijabai Bhosale Udyan, popularly known as the Byculla Zoo.
Mr Shelar, the Mumbai chief of the BJP, also wants the revamp of the zoo to be made part of the probe by the Special Investigation Team.
He made this demand during a debate in the Maharashtra Legislative Assembly yesterday.
Mr Shelar sought to know if the
Penguins brought from abroad
were bacteria infected.
He also alleged that while preparing the master plan for revamp of Byculla zoo, the project manager was appointed without calling for bids.
The Byculla zoo redevelopment plan was first envisaged in 2005. The master plan was prepared in 2009 which was rejected by the heritage conservation committee (of the BMC).
Despite this, the same firm was awarded the contract for preparing the plan again, the MLA claimed.
He alleged that the firm which was awarded the contract had used bogus mails, forged documents and did not have any experience of doing such a work.
Shiv Sena MLA and former Mumbai mayor Sunil Prabhu said his party would also insist on an inquiry as the then corporators had passed the proposal in the BMC, which was mooted by the BMC commissioner.
On March 17, Sena chief Uddhav Thackeray and Mumbai mayor Vishwanath Mahadeshwar had inaugurated a newly-built enclosure for penguins at the Byculla Zoo.
Byculla Zoo comes under the BMC, which has been ruled by the Shiv Sena rule for over two decades.