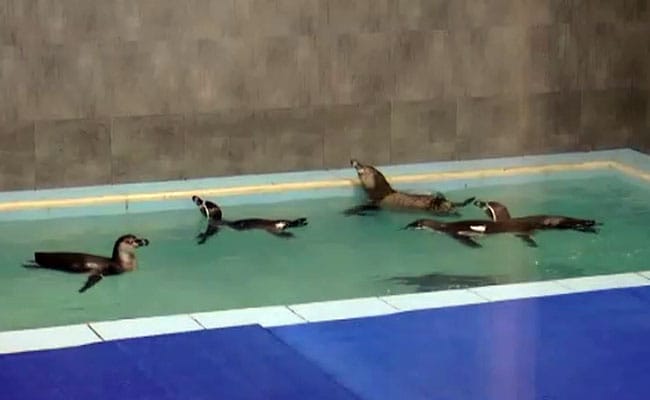 Mumbai:
The wait is over. Starting today, Mumbaikars can head to the Byculla Zoo to catch a glimpse of the newest members there - 7 Humboldt penguins flown in from South Korea's Coex Aquarium in Seoul. Shiv Sena president Uddhav Thackeray and the Mumbai Mayor Vishwanath Mahadeshwar inaugurated a newly-built, exclusive enclosure for penguins at the civic-run Veermata Jijabai Bhosale Udyan, popularly known as Byculla Zoo, on Saturday. Mr Thackeray termed the penguin enclosure as "a pride of not only the people of Mumbai, but of the entire country".
Since their arrival at the Byculla Zoo in July last year, the penguins were kept in a quarantine zone. The zoo authorities moved them to the public exhibit area on March 6 after the necessary tests.
Another member of their flock,
18-month-old Dory had died in the zoo last October due to a bacterial infection
, stirring up a political row and concerns if the penguins can survive in Mumbai's tropical climate.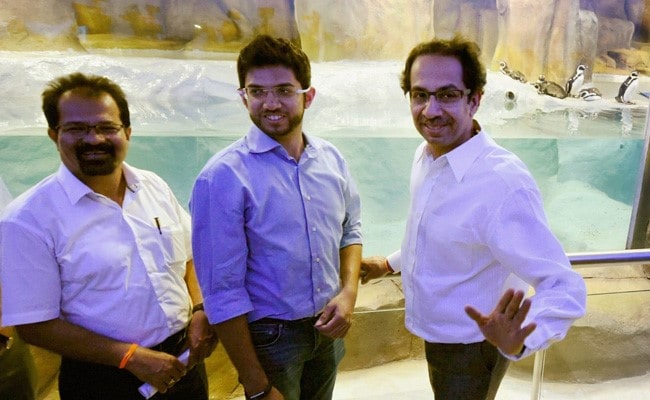 The eight penguins -- three males and five females -- were brought to the Mumbai zoo at the cost of Rs 2 crores.
The penguin enclosure is spread over 1,800 square feet and consists of a water pool, accommodation area, air handling units and a cooling system. Zoo authorities said that the penguins are kept in a temperature range of 16 to 18 degrees.
Shiv Sena youth wing leader Aaditya Thackeray tweeted that the penguin enclosure would be a "massive attraction". "I'm extremely proud that we are the first and only city in India to have these beautiful penguins at our zoo," he said.
(With PTI inputs)