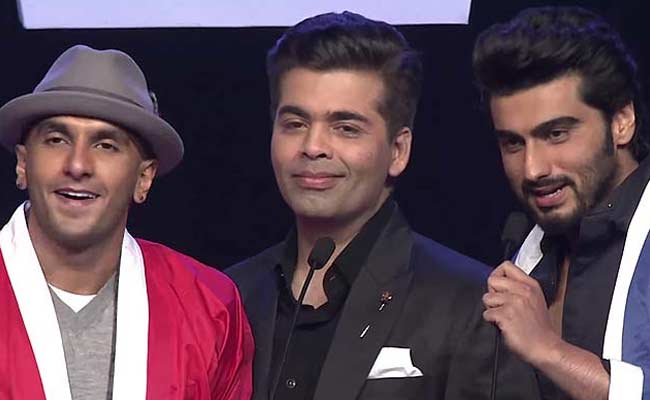 Mumbai:
The participants, organisers and even audience members of the AIB Knockout show have been booked for criminal conspiracy - a serious criminal charge and a non-bailable offence.

A First Information Report (FIR) has been registered against 14 people under sections 120B, 34, 294, 509, 15, 52 of the Indian Penal Code (IPC), the draconian section 66A, 67 of the Information Technology Act and various sections of the archaic Bombay Police Act, for an expletive-laced "roast" of two actors that was uploaded on YouTube.

The 14 people named in the FIR are Jayantilal Shah, President, National Sports Club of India (NSCI), Ravinder Agarwal, General Secretary, NSCI, Organisers of AIB Roast, Karan Johar, Ranveer Singh, Rohan Joshi, Tanmay Bhatt, Gursimran Khamba, Ashish Shakya, Aditi Mittal, Deepika Padukone, Alia Bhatt, Rajeev Masand and Arjun Kapoor. Other unknown persons of NSCI and AIB roast organising team have also been named.


The FIR was registered after lawyer and activist Abha Singh arrived at the Tardeo police station armed with a court order asking the police to file an FIR. The police had no choice but to register a case.
"On February 7 we came to this very police station but they did not take cognizance. They did not register an FIR. We went to the DCP also but nothing was done. We had no other avenue but to approach the court for an order under section 156 (3) of the Criminal Procedure Code," Abha Singh told reporters.
The widely debated show has divided even the film fraternity, with some coming out in its support but others, like Aamir Khan, openly critical.
"I felt it was a very violent event. Violence is not only physical, it can be verbal and emotional too. When you insult someone, you perpetuate violence," Mr Khan said. But he clarified that there must be no witch-hunt against those involved in the roast if no law had been broken.
AIB is a comedy collective of Tanmay Bhat, Ashish Shakya, Rohan Joshi and Gursimran Khamba. The roast panel also included stand-up comics Aditi Mittal and Abish Mathew, film critic Rajeev Masand and former MTV Roadies judge Raghu Ram. The show raised about Rs 40 lakh which is being donated to various charities, including Salman Khan's Being Human.