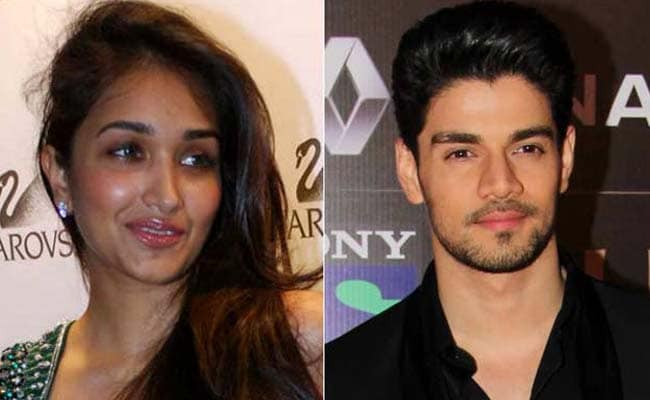 Highlights
Sooraj Pancholi has pleaded not guilty to the charges, says his lawyer
Pancholi "hid facts, fabricated information" during questioning: CBI
Jiah Khan was found hanging at her residence in 2013 by her mother
Mumbai:
Bollywood actor Sooraj Pancholi has been charged with 'abetment to suicide' for the death of actress Jiah Khan in 2013. A sessions court in Mumbai framed the charges against the 27-year-old actor, to which he pleaded not guilty.
"Sooraj pleaded innocence and the examination of witnesses will start from February 14," his lawyer Prashant Patil said.
According to the chargesheet, Jiah Khan, best known for her performance in film 'Nishabd' starring Amitabh Bachchan, was found hanging at her residence on June 3, 2013 by her mother Rabiya. She had left the house of Sooraj Pancholi, where she had been staying for the last two days, in the morning the same day, it said.
According to the CBI, Sooraj Pancholi had "hidden facts and fabricated information" during questioning.
Sooraj Pancholi, the son of Bollywood couple Aditya Pancholi and Zarina Wahab, had refused to undergo polygraph or brain-mapping tests which the agency wanted to conduct to get to the bottom of his alleged role in the incident.
The CBI said a three-page note seized by the Mumbai Police, which earlier probed the case, on June 10, 2013, was written by Jiah Khan which narrated her "intimate relationship, physical abuse and mental and physical torture" allegedly at the hands of Sooraj Pancholi which led her to commit suicide.
It said the letter was not signed and even not addressed to Sooraj Pancholi but it incriminated him.
In October 2013, Rabiya Khan had moved the Bombay High Court alleging that her daughter had been murdered and sought a CBI probe, which was granted.