New Delhi:
Proving that there is no age limit in attaining knowledge, a 44-year-old woman sat for her Class 10 examination together with her son in Ludhiana, Punjab recently.
"My husband has been telling me for several years to complete my education. However, I had three children and had to educate them. Although I am working as a ward attendant in a civil hospital, I realised that it is important to pass Class 10 at least, in the present day. Therefore, I began preparing along with my son, who is also in Class 10. We go to school together and study also together," Rajni Bala told news agency ANI after sitting for the school examination after a gap of 29 years.
In 1989, Ms Bala dropped out of school after completing Class 9 due to an unfortunate family circumstance.
The mother of three admits that revisiting school after a gap of almost three decades wouldn't have been possible without the support from her family.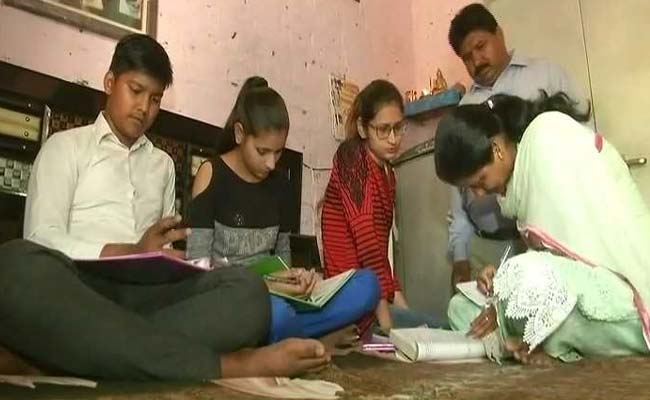 "My mother-in-law, in spite of being uneducated herself, motivated me to take this decision. My husband has been very supportive; he wakes up early to teach me and my son. My daughters also help me study. Eventually, I would like to pursue my graduation," she said.
Interestingly, her husband, Raj Kumar Sathi, also pursued studies after a gap of 17 years. ""I myself pursued my graduation after a gap of 17 years. I felt that if I can do it, so can my wife. We wake up early to study and she goes to school with my son. They also go for tuitions together, which has been very helpful to her," he said.
Pawan Gaur, Principal of Lajwanti Senior Secondary School where the mother-son duo are studying, stated that when individuals come back to complete their education after several years, it sends a very positive message to the society at large.
(with additional inputs from ANI)
Get Breaking news, live coverage, and Latest News from India and around the world on NDTV.com. Catch all the Live TV action on NDTV 24x7 and NDTV India. Like us on Facebook or follow us on Twitter and Instagram for latest news and live news updates.