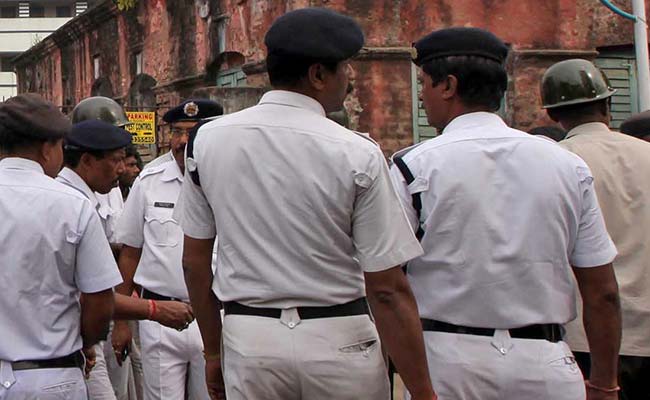 Kolkata:
Kolkata police has landed in hot water after posting on its Facebook page a meme of Colombia footballer Andres Escobar's infamous own goal at the 1994 FIFA World Cup in the US which cost him his life days later.
The post was an awareness campaign for June 26 -- the International Day Against Drug Abuse And Illicit Trafficking -- by exploiting the frenzy that the ongoing edition of the World Cup in Russia has generated.
The photo showed Escobar rolling the ball into his own net in the 34th minute of the Colombia-USA group league game past the wrong-footed goalkeeper Oscar Cordoba. Beside the photo was another image of a person -- whose midriff and a hand are only visible -- injecting a drug. The meme came with the slogan in a medley of English and Bengali "Same Side goal bhuleo noi" (Never ever score a same side goal).
Escobar's slip had proved crucial as Colombia succumbed to the pressure and eventually lost the match 1-2. Romania then went on to defeat the US, which pushed Colombia out of the World Cup.
Ten days after his blunder, Escobar went out with friends for the first time since his return from the USA despite being advised against it. After a fallout with a few anti-socials, he was fired upon six times with a .38 calibre pistol. Eye-witnesses said the assailants shouted "goal" after each shot, apparently alluding to Escobar's same side strike.
Although Kolkata Police refused to comment, the Facebook post got flooded with comments condemning it as many said it was in bad taste.
"I understand there is a World Cup going on and police want to cash in. But there are better means to spread awareness. This is in bad taste as someone lost his life because of the incident," an active social media user said not being wanting to be named.
Days earlier, Kolkata Police had posted a similar post on Argentine star Lionel Messi's penalty miss against Iceland in the World Cup, urging two and four wheelers not to break traffic rules as "every penalty is not missed."
Messi fans lambasted the post while those who support his old adversary, Portugal's Cristiano Ronaldo, shared it tongue firmly in cheek.